For Some Reason, Warner Bros. Might Be Making a Prequel to 'The Shining'
Redrum!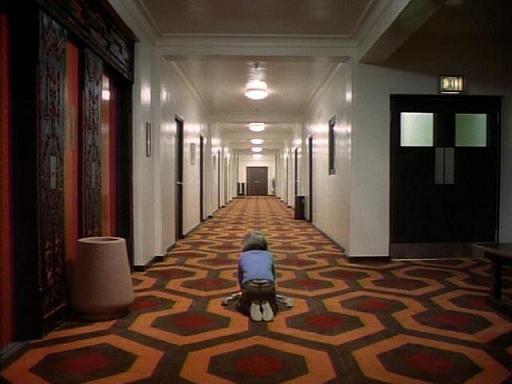 The
LA Times
reports (
via ComingSoon
) that "Warner Bros.is quietly exploring the possibility of a prequel to 'The Shining,' the 1980 
Stanley Kubrick
 chillfest that many fans regard as the scariest movie of all time." Before we get
too
into it, please note that "a WB spokeswoman cautioned that any 'Shining' prequel was in a very early stage and not even formally in development." With that out of the way, let's raise up our pitchforks (Big Wheels?) now!
The outlet reports that the studio has tapped "Hollywood writer-producer Laeta Kalogridis and her partners Bradley Fischer and James Vanderbilt to craft a new take as producers." This prequel would "focus on what happened before Jack Torrance (of course played memorably onscreen by Jack Nicholson), his wife and their psychic son arrived at the haunted retreat where Torrance soon descends into violent madness." A prequel that focuses on things that happen before the events of the original film! Insane!
While this idea might sound, at least at first blush, startlingly wrong-headed, there are some intriguing elements of the first time that lend themselves to a look back in time - but they don't necessarily involve the rest of Torrance's family. Fans of the film might be interested in going back to a time many years before the action of the original "Shining," a time without either Wendy or Danny Torrance, but that doesn't sound like the direction that this project might be going in.
It's also important to note that King himself is also working on a new "Shining" project - a sequel to his first novel that has not been (yet) picked up for a cinematic adaptation.
Do you want to see either a prequel or a sequel to "The Shining"?