First look at Edgar Wright's 'The World's End' features a lot of standing around
Hey, the apocalypse isn't all action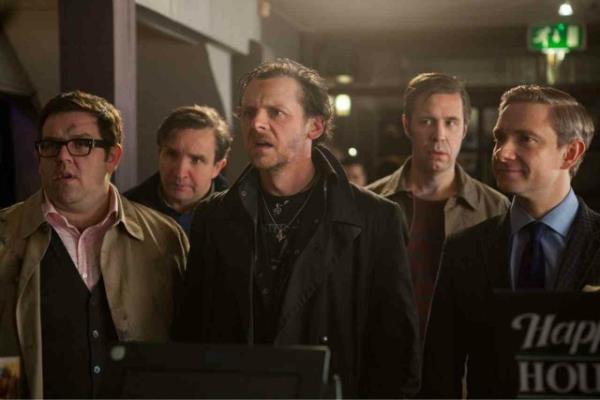 No one ever said the end of the world had to be all fire and brimstone and actual action. There's certainly going to be a lot of standing around and waiting for things to happen...right? Well, as long as director and co-writer Edgar Wright and star and co-writer Simon Pegg keep up their usual brand of excellence, their next film, "The World's End," doesn't have much to worry about. With the film officially wrapping this week, Pegg himself took to the internet to provide a first look at the film 
via Twitter
, and while it doesn't tell us much about the final entry into Pegg and Wright's "Three Flavours Cornetto trilogy," it does remind us of some of the great comedic talent we'll be seeing in the feature. 
The first look (up top) features Pegg, constant collaborator Nick Frost, Martin Freeman, Paddy Considine, and Eddie Marsan, and they do look slightly put out. And why is that? Just what is "The World's End" about?
Officially speaking, "the film takes place 20 years after attempting an epic pub crawl, five childhood friends reunite when one of them becomes hellbent on trying the drinking marathon again. They are convinced to stage an encore by mate Gary King (Simon Pegg), a 40-year-old man trapped at the cigarette end of his teens, who drags his reluctant pals to their hometown and once again attempts to reach the fabled pub – The World's End. As they attempt to reconcile the past and present, they realize the real struggle is for the future, not just theirs but humankind's. Reaching The World's End is the least of their worries."