'The Collection' Trailer: It's a Trap! Again!
The ante gets upped in this sequel to 2009's 'The Collector'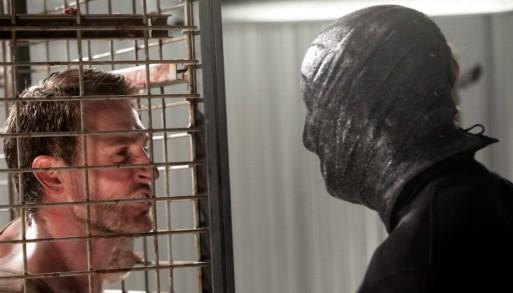 "The Collector" didn't exactly set the world on fire upon its 2009 theatrical release, but it surely cost low enough and did well enough between that and home video to justify a sequel, "The Collection," in which the mind behinds the last dozen "Saw" sequels put their leftover Rube Goldberg-like madness to good use.
In that first film, car burglar Arkin (Josh Stewart) rescued at least part of the family he was intent on robbing from a masked intruder who had kidnapped them and filled each room of their home with a different trap, only to find himself taken captive instead. If the trailer for this follow-up is any indication, Arkin has escaped, but is lured back to the Collector's lair "Aliens"-style to save his latest victim, a young woman (Emma Fitzpatrick). It sure seems that the masked maniac has expanded his ambitions to include nightclubs and such, and for those who aren't already put off by the "torture porn" implications, at least these films spare us the heavy-handed morality of Jigsaw's outings in the name of good old-fashioned mayhem.
"The Collection" will have its world premiere at Fantastic Fest tomorrow night -- and you can keep an eye on our coverage of the genre-centric film festival right here at The Hitlist -- before opening in theaters on November 30th. Check out the trailer below.