Ken Burns' latest documentary, 'The Central Park Five,' gets an incendiary trailer
Film will open next month after festival run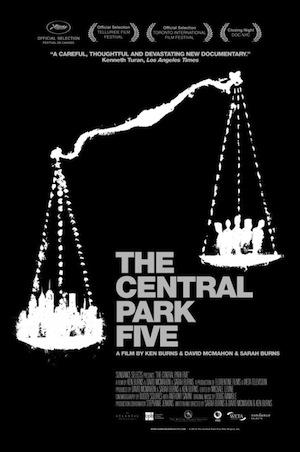 One of cinema's most prolific and trusted documentarians, Ken Burns returns to theaters with his latest film, "The Central Park Five," a film that has already garnered significant notice as its played the festival circuit since its premiere at Cannes back in May. But much of the attention that Burns (along with his co-directors, his own daughter Sarah Burns and David McMahon) has received for the film has come from some institutions and people far too close to the actual situation - namely, the very city that the film seems to target for extreme wrongdoing. 
Centered on the 1989 case of a woman raped in Central Park, "The Central Park Five" explores the subsequent arrest and trial of five black and Latino teen boys - five boys who later saw their convictions overturned. Now the city of New York has demanded that Burns turn over footage from the film, in an attempt to to gather evidence to defend themselves against a massive federal lawsuit launched by the five. You can read more about that situation, over at CNN.
Bing: 'The Central Park Five' | Ken Burns

The film's official synopsis explains the case and the plot quite succinctly, telling us:
In 1989, five black and Latino teenagers from Harlem were arrested and later convicted of raping a white woman in New York City's Central Park. They spent between six and 13 years in prison before a serial rapist confessed that he alone had committed the crime, resulting in their convictions being overturned. Set against a backdrop of a decaying city beset by violence and racial tension, THE CENTRAL PARK FIVE tells the story of that horrific crime, the rush to judgment by the police, a media clamoring for sensational stories, an outraged public, and the five lives upended by this miscarriage of justice.
As of now, "The Central Park Five" seems poised to be one of the year's most compelling, controversial, and still-vital docs of the year. It's a true must-see.
Check out the first trailer for "The Central Park Five," thanks to
/Film
 and
The Film Stage
, after the break.
"The Central Park Five" will hit limited release on November 23, with a VOD release to follow on December 7. The film will also play as part of Los Angeles' own AFI FEST, which kicks off tonight.