The girl with the facial scar seeks revenge in the 'Dead Man Down' trailer
Colin Farrell and Noomi Rapace team up to take down Terrence Howard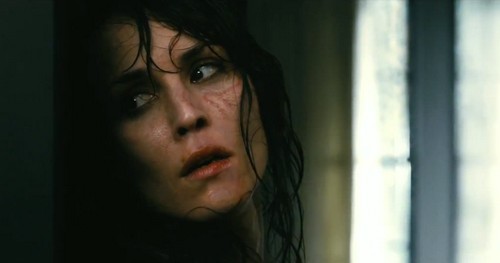 Swedish actress Noomi Rapace only crossed over to Hollywood once she made a big impression in the original version of "The Girl with the Dragon Tattoo," and now her director there, Niels Arden Oplev, is about to make the same transition with "Dead Man Down."
In it, Rapace plays Beatrice, a traumatized woman who blackmails hitman Victor (Colin Farrell) into targeting crime boss Alphonse (Terrence Howard) on her behalf, and as
the moody trailer
 (also embedded below) suggests, things get rather violent indeed. We'll see if Oplev can't bring some distinct directorial flair to this revenge tale, lest he succumbs to generic studio output like so many before him.
Looking like a welcome cross between "Rear Window" and "The Professional," "Dead Man Down" hits theaters on March 8th.