Nicolas Cage to Play Lawyer for Richard Kelly
Prolific actor agrees to star in recluse auteur's next flick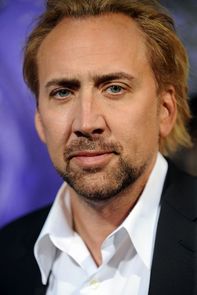 Despite appearing in over fifty films, and having another
eleven
 somehow in various stages of post-production, filming, or development, how is it possible that Nicolas Cage has never played a lawyer? Or, for that matter, never appeared in a movie by "Donnie Darko" auteur Richard Kelly?
Er, well, there may be a rational explanation for that last question. Kelly, despite his early success, has only directed two films since the 2001 sleeper hit that made his reputation. (For those who don't know or care to remember, his other credits include the little-seen ensemble piece "Southland Tales" and 2009's Twilight Zone-inspired "The Box." Neither of which exactly set the world on fire.)
Anyway. Why do we bring such questions to the fore? Because—as per
Variety
—Nicolas Cage has just agreed to star, as a lawyer (!), in the real-life legal drama "Amicus" for Richard Kelly. The film, should it actually happen, would mark a stark departure for both actor and director, in that its premise isn't completely insane, and that it wouldn't require Cage to actually piss fire. However, given Cage's seemingly compulsive commitment to agreeing to make as many movies as possible, and Kelly's infamous reclusiveness, the chances of "Amicus" ever getting made—at least with both actor and director still attached—are still rather slim, indeed.