Interview: Lauren Greenfield, Director of 'The Queen of Versailles'
This fascinating documentary profiles a billionaire couple's plans to build the biggest house in America…and what happens once the recession hits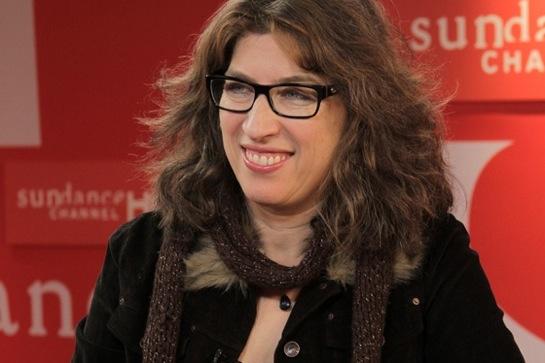 When Lauren Greenfield started filming billionaires David and Jackie Siegel, no one could have guessed that a worldwide economic crisis was just around the corner, least of all the Siegels who were excited about the new home they were building. Living in their "starter mansion," a 26,000 square foot home in Florida, the couple was hard at work on the design and construction of their 90,000 square foot palace, an insanely extravagant home that was inspired by both the Chateau de Versailles in France and the Paris Hotel in Las Vegas! But the 2008 crash changed everything. As Greenfield's cameras kept rolling, the Siegels were forced to cope with David's faltering business and Jackie had to make some painful adjustments to her lavish way of life. 

Lauren Greenfield has been documenting the rich and privileged for years. Her acclaimed photography books, "Girl Culture," "Fast Forward," and "THIN" provide provocative glimpses into youth culture, gender issues, and American consumerism, as do her award-winning films. I sat down with the director in Los Angeles.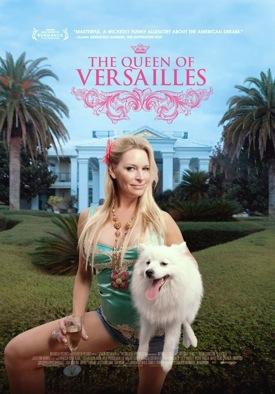 MSN Movies: I think "The Queen of Versailles" is THE film of the recession! What surprised me the most is how much I liked Jackie Siegel. I was prepared to heap a lot of judgment on her but I found her very sympathetic.
Lauren Greenfield: I think the amazing thing about Jackie is that she embodies our virtues and our flaws in a way that we can relate to. One of the things that drew me to her in the first place was her kindness and generous heart. And her openness and accessibility is not something you usually see in people with great wealth. Jackie is interesting because she was really smart and was an engineer, but realized at a young age that her beauty could get her further than a degree. What does that say about us?
I was touched by her visit to her hometown of Binghamton, New York. You get a glimpse of the life she might have led had she taken a different path.
Yes, I think when you see where she comes from it changes how you think of her. And, of course, Binghamton is a town that has had very rough times. The thing about Jackie, though, is that she was always able to go back and forth between Versace and Wal-Mart, caviar and McDonald's.
Which I think is the saving grace that separates out the people who are able to navigate through hard times from those who are more likely to jump out a window!
That's exactly right. Jackie is definitely a survivor. And David was never going to jump out of a window, either. I remember, in my other work on wealth, photographing a developer who bought an island in Dubai. He ended up committing suicide when he lost his money. I think there's something about David and Jackie, that has a lot to do with where they came from, that gives them the ability to withstand hardship and take it on like a problem to solve.
I admire your lack of judgment—but in documenting some of the excesses of the Siegels' lives, were you worried that people would think you were making fun of them?
I was definitely concerned about that when I was editing the film. When I brought the documentary to the Sundance Lab last summer, people did not have a good reaction to Jackie. I remember crying after a discussion, thinking that I had failed because I hadn't shown the qualities that I see in her. I think it's a deeper and more important film if you are able to see yourself in these people and if you can have empathy for them and ultimately see this story as a reflection of the mistakes we all can make, even if they're on a different scale. I wasn't going to spend three years on this film just to judge or point any fingers. For me, the interesting thing is to get inside the characters and show their humanity. I think part of what ultimately allowed that to happen was the evolution in the story and what the Siegels ended up going through as a result of the financial crisis.
It's true. It would have been such a different film if that hadn't happened.
It wasn't clear until the end how that journey was going to play out. With Jackie it was like peeling an onion. In the beginning some people don't know if she's with David for love or for money, but by the end it's clear that she really loves him. And we see her going back to some of her core values. I think they were always there but they were harder to see surrounded by all that stuff!  
I have to say that while I liked Jackie, I did not have to same reaction to David.
A film like this is like a Rohrschach test. I've had people say they can relate to David but that Jackie is in her own world. For me, Jackie's the more sympathetic character and the person I feel a lot of affection for. But I feel a lot of respect for David and compassion for his situation.
Well, I give him credit for continuing with the film, even when the rug was pulled out from under him. Do you think when they first agreed to make the film that they thought people would envy them and that crazy house they were building?
I think they were really proud of their achievements and that this was a big part of why they agreed to do the film. David was definitely proud that he was building the biggest house in America and that it was being documented.
I think one thing that is important to know is that they never felt any shame or embarrassment about what happened. David felt very victimized by the banks which, in a way, he was. He was in a very interesting situation—on both sides of the stick. He was selling mortgages to working class people who were going for some sense of aspirational luxury, and he was also reaching himself for something he ultimately couldn't afford which made him beholden to the banks and not master of his own destiny which had always been such a big part of his identity.
Despite his feelings that he was victimized, do you think he learned any lessons by the end of the film?
Well, at the end of the film, I think David does speak to some kind of morality lesson—that we should all live within our means. That if he'd only been happy owning 15 resorts instead of going for so much more, none of this would have happened.
I hear that David has given you some flack about the film?
(Laughs.) Well, I wouldn't call it flack—I'm in a defamation lawsuit with him! But Jackie still supports the film—she came out for a screening a few weeks ago.
And they're still together?
Yes!
That must make for some interesting pillow talk! You know, watching this film made me very grateful that I live relatively modestly. Did making the film change your own attitudes about wealth in any way?
Ooh, that's a hard question! I think if you asked my family, they would probably say, "No!" I definitely have the ability to go into a store and shop, which is probably not the quality I'm most proud of! But I agree that this crisis is an opportunity to reassess our attitudes and strive for sustainability. A 26,000 square foot house (much less a 90,000 square foot one!) sounds great until you realize you need a staff of at least 15 people to maintain it. It can become a prison if you don't have the infrastructure.
Is it ever uncomfortable watching the film with Jackie?
I feel very happy about how most audiences are reacting. It feels like they're laughing in the right places and they're sad in the right places. When Jackie saw the film she had similar laughs. But then there are scenes, like the one in Wal-Mart, where she just leans over and says, "Oh my God, what am I doing?"
"The Queen of Versailles" opens today in select cities.