Morgan Spurlock to direct One Direction concert movie
The 'Super Size Me' man decides to give boy bands a go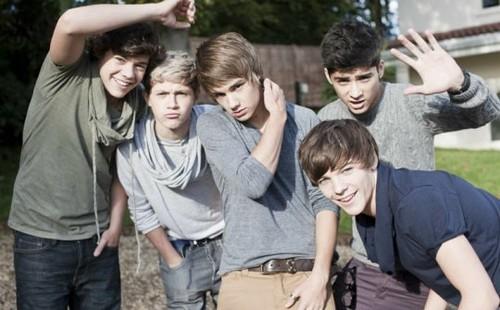 Let me level with you: I've never heard a song by current pop phenom One Direction before (not knowingly, anyway). Of course, I could just hop over to YouTube or any number of other sites and sample some of their songs, but to be honest, there's little sense in that. Whether or not I dig their particular style, if you already love the band, then you love the band, and soon, there'll be a little more of them to love.
Sony Pictures -- corporate cousins to Columbia Records, to whom the group is signed in North America, naturally -- announced yesterday plans for a 3D concert movie all about the boy band to be directed by Morgan Spurlock ("Super Size Me," "The Greatest Movie Ever Sold"). It seems like an odd turn for the documentarian's career, a movie that's about neither him nor greater social concerns, but if it's in the vein of this summer's Katy Perry outing, it may prove more insightful than expected.
At any rate, the currently untitled concert film will be due out on August 30th, 2013.