Ewan McGregor and Kate Hudson to Costar in Romantic Comedy 'Born to Be King'
Which, oddly, has nothing to do with either the English royal family or Elvis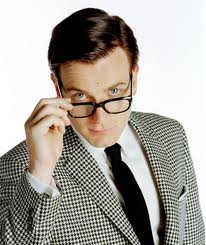 Sometimes it seems as though the romantic comedy is a dying breed. 2012 has seen only a couple of high-profile romantic comedies flit in and out of theaters, including the box office dud "The 5-Year Engagement" and the critically reviled "What to Expect When You're Expecting." In comparison, 2011 was practically a banner year for the genre, what with "No Strings Attached," "Friends with Benefits" and the unintentionally hilarious "The Twilight Saga: Breaking Dawn Part 1" raking in millions. Yet the days seem long gone when every new season brought us another Julia Roberts, Renée Zellweger or Reese Witherspoon pic.
Which makes today's news all the more welcome. According to
The Hollywood Reporter
, former rom-com mainstays Ewan McGregor and Kate Hudson will team up for "Born to Be King," which will somehow have nothing to do with the English royal family, Elvis, or any prominent civil rights leaders. Instead, the film will be about a film extra (McGregor) who bears an uncanny resemblance to a movie star, and the Hollywood starlet (Hudson) who falls for him. Which sorta sounds like Kevin Kline's "Dave" by way of Steve Martin's "Bowfinger." (Ouch. How about those for dated pop-culture references?)
What do you think, Hitlisters? Why do you think romantic comedies—except for those based on best-selling books or
inane
holidays
—are becoming so scarce? Especially considering that the romantic drama—i.e., "The Vow," "Twilight," etc.—is still so popular? As always, let us know in the comments, or tell us on MSN Movies 
Facebook
 and MSN Movies 
Twitter
.