Julia Stiles joins cast of Mary Pickford biopic 'The First'
Actress will play Oscar-winning screenwriter Frances Marion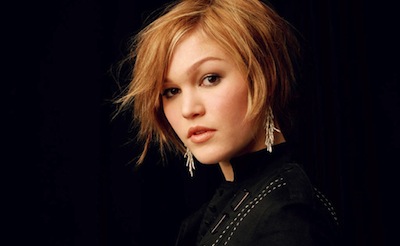 Various biopics of silent film star/United Artists' co-founder Mary Pickford have been gestating around Hollywood for years. It seems that one of them, titled "The First," is finally gaining some traction. According to Deadline, the Jennifer DeLia-directed project—which had already nailed down Lily Rabe to play Pickford—has just added Julia Stiles to play Oscar-winning
screenwriter/frequen​t
Pickford collaborator Frances Marion.
Marion is notable for being the first woman to win the Oscar for Best Adapted Screenplay, a feat she accomplished in 1930 for "The Big House," and—now—for being played Julia Stiles in a movie, which we suppose is no small accomplishment in and of itself. Odd that producers would pick (arguably) a more glamorous actress to play a behind-the-scenes character than they chose to play their central movie star, but who are we to quibble?
The film still has a slew of iconic characters to cast, from Douglas Fairbanks to D.W. Griffith to, potentially, Charlie Chaplin, the lot of whom—along with Pickford—founded United Artists in 1919. Which was kind of a big deal, back then. More details as they become available...