Interview: Director Guillaume Canet Understands the Dangers of 'Little White Lies'
This moving French ensemble piece is reminiscent of "The Big Chill" and features Oscar winners Marion Cotillard and Jean Dujardin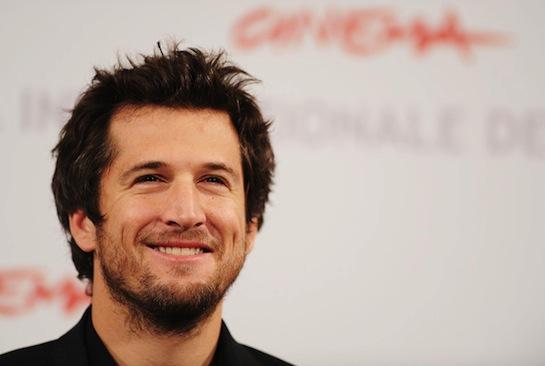 The new film by actor/director Guillaume Canet stars many of the top young actors working in France today. The cast of "Little White Lies" includes Canet's real-life partner, Marion Cotillard ("La Vie en Rose," "The Dark Knight Rises"), Jean Dujardin ("The Artist"), François Cluzet ("The Intouchables"), and Benoit Magimel ("The Piano Teacher").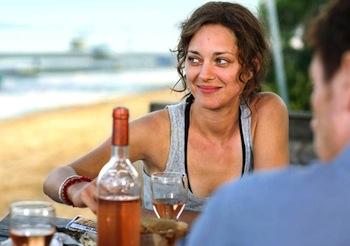 As a group of close friends gather at a beach house owned by uptight Max (Cluzet), tensions rise when their close friend Ludo (Dujardin) gets seriously injured in a motorcycle accident. Meanwhile, Max is having a hard time dealing with the surprising and unwelcome advances from his married friend Vincent (Magimel). Womanizer Eric (Gilles Lellouche) and free-spirited Marie (Cotillard) are finding it difficult to navigate the challenges of single life. And lovelorn Antoine (Laurent Lafitte) is driving everyone nuts with his endless pining for his ex-girlfriend.
I talked to Guillaume Canet by phone in Paris where he is busy editing his first American film, "Blood Ties," a period piece set in 1970s Brooklyn starring Cotillard, Mila Kunis, Billy Crudup, and many other excellent actors.
MSN Movies: "Little White Lies" seems like a little bit of a departure for you as a director. What made you want to write a story about the intense relationships between friends?
Guillaume Canet: There were many motivations. I had an injury a while back and had to spend some time in the hospital. This forced me take a break from my crazy  life and I realized that I hadn't been spending enough time with my friends and family. I was missing a lot without even knowing it! And I always wanted to do an ensemble film. I'm a big fan of Lawrence Kasdan's "The Big Chill" and always dreamed of making a movie like that!
So you already knew everyone that you cast in this film?
Oh yes, they've all been friends for a really long time. I wanted this film to have that extra layer of real relationships behind the fictional characters.
Did you base the parts on your friends' actual personalities? Was it always clear who would play which character?
With some of them it was very clear from the beginning, even though there were a lot of differences between the characters and their real selves. But with some of the others, I didn't know who to cast, I just knew I'd be using friends.  
I enjoy your work as an actor and could so see you fitting in with this group of people. Were you tempted to give yourself one of the parts?
Yes, I was very tempted at the beginning. But because the movie was so personal and because I was already talking so much about myself through these characters, it was important for me to get some distance.  
Are there any special challenges in directing close friends?
Yes, you don't get any of the respect that other directors would! Sometimes I had to remind them all that we were not on vacation! They'd be relaxing in this seaside town or on the boat and I'd have to say, "Hey, guys, can we shoot the scene?" They'd groan and say, "Oh, come on, give us a break!" "What do you mean, give you a break," I'd answer back, "we're here to make a movie!" It was pretty funny at times, and we'd also have arguments and tension like any group of friends.
As someone who loves French movies, it's frustrating how few films make it to our shores. Did having such internationally known actors as Marion Cotillard and Jean Dujardin help get this film a U.S. release? Is that just a reality everyone accepts?
Well, I'm happy to say that my previous film, "Tell No One," did really well for a foreign film in its American run, but yes, I'm sure Jean and Marion helped a lot for our distribution of this movie. We've had a great response from American audiences so far to the entire ensemble.
I thought the relationship between Vincent and Max was very interesting in this film. Where did that come from?
The whole movie is about all the ways we lie to ourselves so I thought it would be interesting to bring up the issue of feelings that no one wants to acknowledge. I've had gay friends who grew up in small towns in France who had to lie for most of their lives, even to themselves. But eventually such lies become stronger than the people and they have to face them. All of the characters in the film are pretty egocentric. They've been thinking mostly about themselves and finally, like Vincent, they find they have to open themselves up to others. Vincent realized he was unhappy in his life and he felt had to express his feelings for Max. For him those feelings were very pure—not necessarily sexual.
I'm excited about your next film, "Blood Ties." How did it happen that you got to write and direct what sounds like such a quintessential American story?
I really wanted to make a film in the United States and jumped at the chance to work with (co-screenwriter) James Gray. I was very lucky to have such a great cast who were all so passionate about the story. It was a great experience for me even though it was really weird to work in the States. It's a totally different way of working, but very exciting! I hope to do a lot more of it.
("Little White Lies" is currently in limited release.)