Cate Blanchett to join live-action 'Cinderella' at Disney?
Actress would become just the latest Hollywood icon to take on a villainous role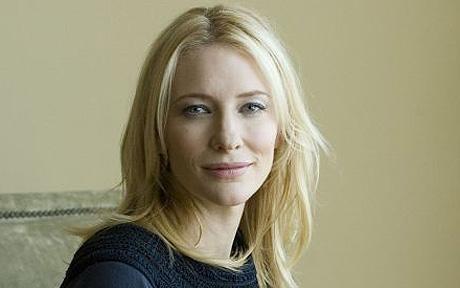 Pop quiz, Hitlisters: What do Angelina Jolie, Charlize Theron, and Julia Roberts all have in common? Yes, they're all rich, famous, beautiful, Oscar-winning actresses who, while unquestionably talented, are still nonetheless slightly past their peaks as far as being box office draws. But they've also all recently appeared (or will soon appear) as Evil Queens in live-action remakes of classic Disney animations. How's that for inane trivia!?
Theron and Roberts both played Evil Queens in "Snow White and the Huntsman" and "Mirror, Mirror," respectively, and Angelina Jolie will shortly be seen onscreen as the title character in "Maleficent," a quasi-remake of "Sleeping Beauty." Now, at least according to 
Deadline
, Cate Blanchett is set to join this illustrious crew as the wicked stepmother in a remake of "Cinderella."
Is Cate Blanchett a good fit for the role? Well, if her work in "Elizabeth" and "The Lord of the Rings" is any indication, she shouldn't have any problems playing a scary-powerful, authoritative woman. And she does own an Oscar herself, for her supporting role in "The Aviator," so we expect her to fit right in. All that remains to be seen is how long it'll take someone to remake "The Little Mermaid" with Jodie Foster or Nicole Kidman or someone.