Director James Gunn Officially Signs On For Marvel's 'Guardians Of The Galaxy'
Does this mean the joke film is still happening?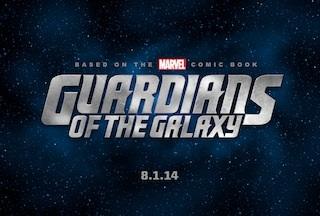 Great news everyone! According to the auteur's 
own Facebook page
, James Gunn—the creative force behind cult hits "Super" and "Slither"—has officially signed on to rewrite and direct Marvel's next superhero team-up movie, "Guardians of the Galaxy." Which, evidently, is
still
a real thing that is actually happening, and not some sort of weird, twisted April Fool's joke or elaborate prank that Marvel is pulling on an unsuspecting public.
For those who don't know or care to remember, the "Guardians of the Galaxy"—perhaps the least well-known collection of Marvel superheroes, after the Avengers, the Fantastic Four, the X-Men, Alpha Flight, Marvel Knights, and everything else—is made up of an undead human warrior; a talking tree; a half-alien vigilante; some girl named Gamora; and a sentient, gun-toting space raccoon. Said characters will reportedly team up to—possibly—wreak interstellar havoc on Thanos, the mercurial villain last seen laughing maniacally in the closing credits of "The Avengers." In director Gunn's own words, "As a lifelong lover of Marvel comics, space epics, AND raccoons, this is the movie I've been waiting to make since I was nine years old."
What do you think, Hitlisters? Have you, too, been eagerly awaiting the "Guardians" movie? Are the "Guardians" really the least well-known of all the Marvel superhero groups, or are they only the 500th most popular? Are we crazy in thinking that the public's seemingly insatiable appetite for comic book movies might not extend to such obscure titles, starring the inane adventures of gun-toting space raccoons? As always, let us know in the comments...