There can be only none? 'Highlander' remake loses another director
But star Ryan Reynolds remains attached to project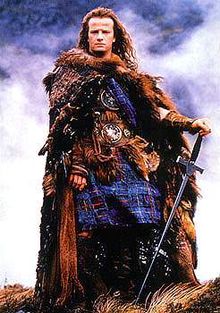 Princes of the universe, it might be time to gather together to find a new director for the
too-long-in-developm​ent
"Highlander" feature adaptation. 
Deadline Hollywood
reports that Juan Carlos Fresnadillo ("28 Weeks Later"), who has been attached to the film since September of last year, has now left the Summit Entertainment project. The outlet reports that the split is amicable, but "that after a year of working on the project, [Fresnadillo] and Summit could not get past the fact they had differing views of the film, and finally agreed to disagree." Ryan Reynolds, who has been attached to star in the film since May, reportedly remains good to go in the eponymous role. 
However, it's still another bit of bad news for the film. Its original director, Justin Lin, bailed on the project back in 2011 to make another "Fast and Furious" film, and Fresnadillo stepped into the project after he in turn left another film (that "The Crow" remake no one has asked for). Lin has remained as an executive producer on the film. 
The new film features a script from Art Marcum and Matt Holloway ("Iron Man," "Punisher: War Zone") and, strangely enough, "Twilight" scribe Melissa Rosenberg, with a new draft by Noah Oppenheim (a Black List screenwriter who is also penning a new "War Games" and a new adaptation of "1984"). The film will stick to the main story of the 1986 film, which centered on "Connor MacLeod (Christopher Lambert), an immortal Scottish swordsman who has spent centuries dueling to survive against others like him, must confront the last of his kind. That nemesis is a murderously brutal barbarian (Clancy Brown) who lusts for the Prize and the opportunity to rain hell on the world."