Sam Claflin Wins Major 'The Hunger Games: Catching Fire' Role as Finnick Odair
Our long national nightmare is over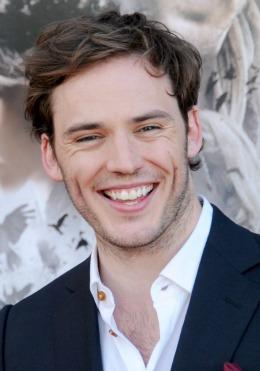 After months of rumors and chatter (and a fair bit of hemming and hawing on our part), Lionsgate has finally announced just who will take on the fan favorite role of Finnick Odair in "The Hunger Games: Catching Fire." While names like Armie Hammer and Garrett Hedlund had been consistently bounced about it, it is indeed Sam Claflin who has won the major role, proving true a rumor that has been circulated since
earlier this summer
.
Claflin will play the "charismatic and clever" former Hunger Games winner from District 4 who, despite initially appearing to be without much depth, emerges as one of the most important (and dare we say, soulful) characters in the final two books in Suzanne Collins' series (which Lionsgate is now developing as three movies).
Claflin, a relative newcomer to feature films, is best known for his roles in "Pirates of the Caribbean: On Stranger Tides" and in "Snow White and the Huntsman."
"The Hunger Games: Catching Fire" will open on November 22, 2013. What do you think of this casting, Mockingjays?

He'll be great. I usually like characters looking like the characters in the book, but I don't think he'd look so good as a blue eyed blonde boy. He was one of my favorite characters, since they are changing so many things like Peeta's leg ect. I hope they keep him alive, that would be a change I wouldn't mind. I cried so hard when he died, his poor little girlfriend she went through so much and she had to lose Finnick too :( I can't wait to see the movies
Are you sure you want to delete this comment?