Joe Carnahan drops out of 'Death Wish' remake
Reportedly disagrees with studio over casting decisions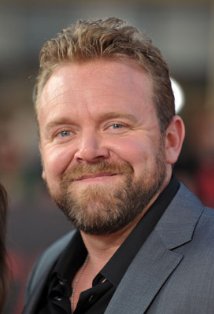 According to
Deadline
, Joe Carnahan ("The A-Team," "The Grey") has dropped out of Paramount and MGM's upcoming remake of Charles Bronson's classic "Death Wish." 
The "Smokin' Aces" auteur reportedly had a falling out with the studio(s) over the project's casting; the
producers—allegedly—​wanted
Bruce Willis for the starring role, while Carnahan apparently had other ideas. Liam Neeson, perhaps? Or not. After the "Taken" movies, "Death Wish" would amount to over-obvious type-casting.
Anyway. Now that Carnahan has dropped out, questions will inevitably swirl around "Death Wish's" ultimate viability and future. Will the project fall apart completely? Those few who remember—and cherish—the original might hope so, but it seems safe to assume that greed will win out in the end. A more pertinent question might be, whom will Paramount et al. find to replace Carnahan? And whom will they find to ultimately play the Kersey role? Will it be a storied action star like Willis, or some more off-beat, unexpected choice like, say, Richard Gere? Only time will tell. More details as they become available.

I hate that Hollywood feels it must remake classics like "Death Wish."  I doubt they could recapture the grittiness of the original.  However, if they must, don't move forward until there's a strong cast and script in place.  I get that they need someone with box office appeal/recognition for the Kersey role, but honestly, I'd rather see a non-action guy get the role.
Are you sure you want to delete this comment?