Guillermo Del Toro settles on ghost story 'Crimson Peak' as his next feature
Famously fickle director picks his 'Pacific Rim' follow-up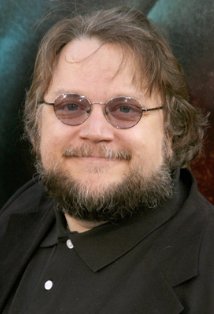 After pitting giant monsters against equally giant robots and blowing up half the world or whatever in "Pacific Rim," how will Guillermo Del Toro ever go back to making prosaic movies about little things like ghosts? We'll all find out soon enough.
Guillermo Del Toro has reportedly settled upon ghost story "Crimson Peak" as his next feature, which the director envisions as "a very set-oriented, classical but at the same time modern take on the ghost story," allowing him to "play with the conventions of the genre I know and love, and at the same time subvert the old rules," whatever that means. If he can combine the old-school thrills of "The Woman in Black" with the mind-rending weirdness of "Pan's Labyrinth," more power to him. But we remain skeptical that today's audiences will take to anything described as "set-oriented," since that sounds so exciting.
Ironically, Del Toro was once linked to a rumored remake of Eddie Murphy's 2003 Disney disaster "The Haunted Mansion," based upon the eponymous ride. Here's hoping that, with "Crimson Peak," he has higher ambitions.