'Ginger & Rosa' trailer: best friends torn asunder, beautifully
Festival favorite arrives this spring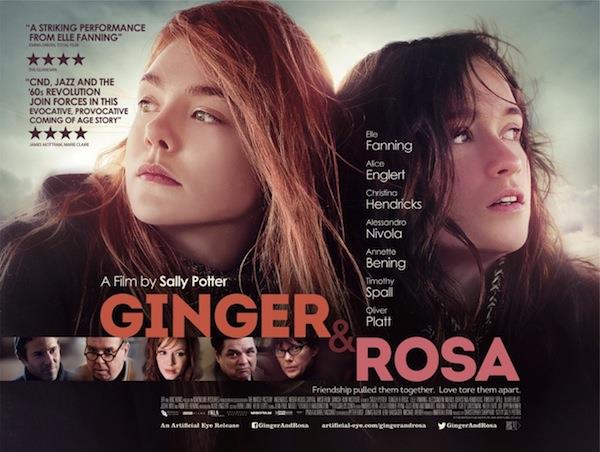 "Friendship pulled them together. Love tore them apart."
While that tagline could as easily serve as the tagline of any film about crumbling teen friendships, Sally Potter's "Ginger & Rosa" isn't just any film about crumbling teen friendships. Set against the tumult of the 1960's, the British feature focuses on the intense friendship between Ginger (Elle Fanning) and Rosa (Alice Englert), classic best friends (they even dress alike!) who find themselves torn apart by issues personal and political. The film's first U.S. trailer is a dreamy, evocative affair that signals a film that should be just bursting with emotion. It's swoony in all the right places.
Bing: 'Ginger & Rosa' | Elle Fanning
The film played frequently on the 2012 film festival circuit to positive reviews, many of which focused on Fanning's performance in particular. "Ginger & Rosa" is certainly a solid addition to the rising star's resume, as she continues to work in different genres and with very talented directors, all before the age of fifteen (seriously, the girl isn't even old enough to drive yet, and she's already worked with Cameron Crowe, J.J. Abrams, Francis Ford Coppola, David Fincher, and Sofia Coppola!). And while her co-star might not have as much name recognition as the youngest Fanning just yet, Englert will soon draw notice in her starring role in YA adaptation "Beautiful Creatures."
The rest of the film's (very talented and well-rounded) cast includes Christina Hendricks, Alessandro Nivola, Annette Bening, Oliver Platt, and Timothy Spall.
Check out the first U.S. trailer for "Ginger & Rosa," thanks to
The Playlist
, after the break.