'Last Vegas' begins production in Las Vegas with major star power
Oscar winners Morgan Freeman, Michael Douglas, Robert De Niro, and Kevin Kline star in this comedy from CBS Films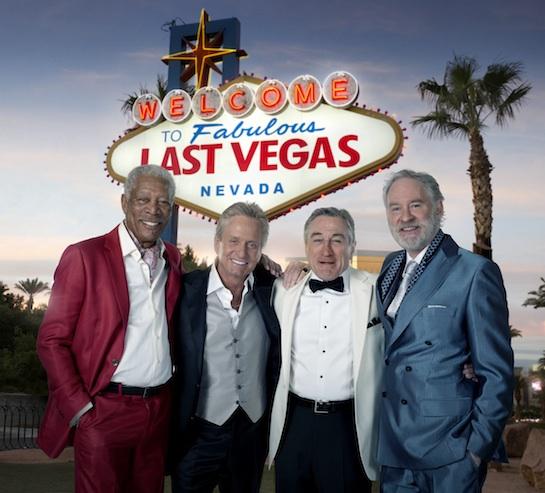 Okay, it won't be released for over a year, but mark your holiday calendars for 2013. Production has officially begun in Sin City for "Last Vegas," a comedy directed by Jon Turteltaub ("National Treasure," "While You Were Sleeping") and starring a group of legendary Oscar winners. The film, which will be released on December 20, 2013, stars Morgan Freeman, Michael Douglas, Robert De Niro, and Kevin Kline. Do the math on that illustrious group and you get six Oscar wins, 14 nominations, and an accumulated box office total of about $16.6 billion worldwide.

Filming will continue on the Las Vegas Strip and move to Atlanta, Georgia. "Last Vegas" is written by Dan Fogelman ("Crazy, Stupid, Love," "Tangled") and co-stars Oscar winner Mary Steenburgen, Jerry Ferrara, Romany Malco, and Roger Bart. The four stars play old friends who throw a wild bachelor party in Las Vegas for the only one of them who's still single. We'll have to wait to see what kind of hijinks ensue. They sure look good in those suits, though.
Are you sure you want to delete this comment?