Paul Thomas Anderson's 'The Master' Moves Up; Brad Pitt's 'Killing Them Softly' Bumped Back
The Weinsteins rearrange their Oscar slate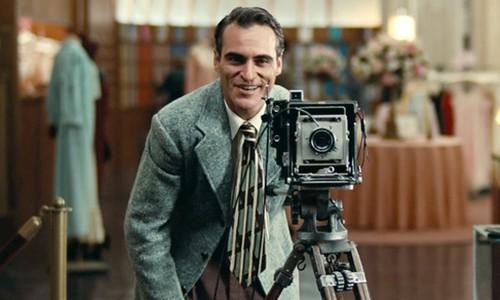 Nobody knows how to play the awards game quite like Harvey and Bob Weinstein. (See: last year's Best Picture win for "The Artist," and "The King's Speech" before that.) For them to take "The Master," Paul Thomas Anderson's highly anticipated follow-up to "There Will Be Blood," and move it up a month to September 14th marks a considerable vote of confidence in the auteur's Scientology parable starring Joaquin Phoenix, Philip Seymour Hoffman, and Amy Adams. (To see this Anderson pit a film of his own against the far more colorful Paul W.S. Anderson -- "Resident Evil: Retribution" -- is its own amusing wrinkle.)
Of course, they can't move one major player without shuffling something else.
Variety
 also reports that Andrew Dominik's ensemble crime drama, "Killing Them Softly," has been moved from September to October 19th. The film, starring Brad Pitt, Ray Liotta, Richard Jenkins, and others, has a running parallel to the 2008 presidential election that the Weinsteins may hope to exploit in the weeks leading up to this year's election. (Our own James Rocchi
reviewed it
at Cannes.)
You can check out the trailer for "The Master" below.