New 'Snow White and the Huntsman' Poster
Kristen Stewart stars in Universal's latest take on the enduring classic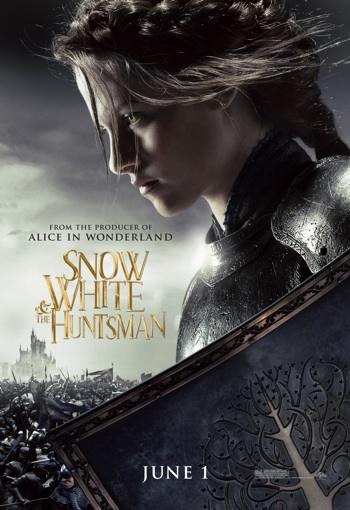 Kristen Stewart is looking more like Joan of Arc than Bella Swan in this just-released poster for "Snow White and the Huntsman," Universal's upcoming film that also stars Charlize Theron ("Young Adult") as the Evil Queen and Chris Hemsworth ("The Avengers") as the Huntsman. As everyone knows, this is the second movie version of the Snow White story this year and, for my money, it's the more interesting of the two.
Director Rupert Sanders and writer Evan Daugherty have created an action fantasy that puts a decidedly new spin on the classic fairy tale from the Brothers Grimm. Learning of the plot against her, Snow White turns the tables on her vain stepmother and forms a rebellion to take down the corrupt Queen once and for all. As the title character, Kristen Stewart becomes a powerful leader well versed in the art of war.

Universal has also unveiled a new Facebook app called Snow White's Kingdom. Fans can enter the world of the film, unlock exclusive content, and win a series of limited-edition prizes. There are nine different parts of the Kingdom in the app, each representing a character or location from the film. These sections periodically unlock so you can discover the content and earn badges but you need to move fast since the section will only unlock for a short period of time.
"Snow White and the Huntsman" opens everywhere on June 1, 2012.