Weekend Box Office: 'Think Like a Man' Topples 'Hunger Games'
Zac Efron's new film also pushed ahead of Katniss and company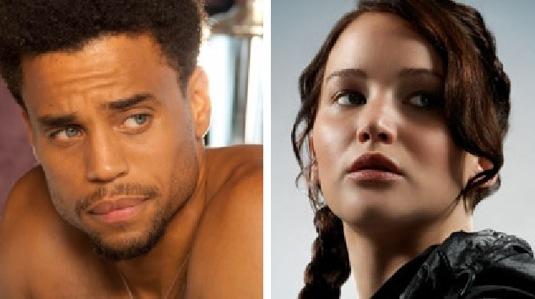 Who would have thought that you'd have to "Think Like a Man" in order to displace Katniss Everdeen and her deadly futuristic chums from the #1 position in the North American box office? But let's not wax too poetic about the two films that have finally inched ahead of that blockbuster phenomenon. Let's face it—the millions of devotees of Suzanne Collins' trilogy have already seen the "The Hunger Games" two or three times at least—Panem-wearines​s was bound to set in at some point. But don't worry—all of the die-hard fans will be back in force for the next installment. Lionsgate must be counting the minutes until November 2013 when "Catching Fire" (directed by Francis Lawrence) will be released with even higher expectations. The real surprise this weekend was that "Think Like a Man" beat out the Zac Efron-led three-hankie picture, "The Lucky One." Let's see which other films get to enjoy a brief stay on the Top Ten list before "The Avengers" dominates every box office chart in the universe.

It was a surprisingly strong weekend for the new Screen Gems/Sony film "Think Like a Man." While not winning over all the critics, audiences flocked to the Tim Story film, which was based on the nonfiction advice book by Steve Harvey. Absent any huge stars, the #1 comedy brought in $33.3M (at 2,015 theaters) over the three-day weekend and a lot of heated discussions between couples on the drive home. Warner Bros.' is also celebrating the success of the latest Nicholas Sparks adaptation, "The Lucky One." The #2 film stars heartthrobs Zac Efron and Taylor Schilling, and despite mostly negative reviews, was a prime destination for weekend date nights across the country, amassing $22.5M (at 3,155 theaters). Finally kicked off its top-level perch in its fifth week, "The Hunger Games" continues to attract viewers at #3, earning $14.6M (at 3,752 theaters) for a cumulative domestic total of $356.9M. The #4 film, DisneyNature's G-rated "Chimpanzee," was the obvious choice for family audiences, selling $10.6M worth of tickets (at 1,563 theaters) while last week's significantly raunchier "The Three Stooges" slipped to #5 earning $9.7M (at 3,482 theaters).


Dropping down to the #6 position in its second weekend, "The Cabin in the Woods" continued to terrorize moviegoers out of $8M (at 2,811 theaters). At #7, "American Reunion" earned $5.4M on its third weekend (at 3,033 theaters) while the #8 film, "Titanic 3D," had a $5M weekend (at 2,515 theaters). "21 Jump Street" held on to its Top Ten status in its sixth week, adding $4.7M (at 2,427 theaters) to its $127M total. And at #10, this weekend was likely the swan song week for "Mirror Mirror." The fairy tale adaption earned $4.4M in its fourth weekend (at 2,938 theaters).

Which films were pushed out of the Top Ten this week? "Wrath of the Titans," one-week wonder "Lockout," and at long last, "Dr. Seuss' The Lorax." Look for Jason Segal and Emily Blunt's "The Five Year Engagement" to be THE date-night destination next weekend competing with John Cusack in "The Raven" and Jason Statham in "Safe" for folks who want ample servings of fear and violence with their popcorn. Family audiences will have to make do with "The Pirates" featuring the voices of Hugh Grant and Salma Hayek. Consider next weekend the calm before the superhero storm that will be kicked up with the May 4 release of "The Avengers."