Baz Luhrmann's 'The Great Gatsby' gets an over-the-top new trailer
Film will still be available in (ludicrous) 3D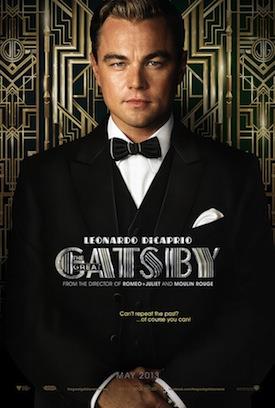 Filmmaker Baz Luhrmann has one of the most easily identifiable styles in modern history, as the Aussie is predominantly preoccupied with taking big, sweeping love affairs and turning them into tremendously stylized moving picture spectacles. It's worked for Luhrmann before - both his "Romeo + Juliet" and "Moulin Rouge!" are modern classics, but it's also failed both critically and financially ("Australia"). Luhrmann's latest project, a new take on F. Scott Fitzgerald's "The Great Gatsby," seems like a solid pick for the filmmaker, a film poised to take a top spot in his oeuvre.
So it's off-putting that Luhrmann's latest, starring Leonardo DiCaprio, Tobey Maguire, Carey Mulligan, Isla Fisher, Joel Edgerton, Jason Clarke, Elizabeth Debicki, and Amitabh Bachchan, is arriving with an added gimmick - it's coming to us in 3D. Luhrmann, it seems, is not immune to Hollywood's current love affair with the technology, even though he's more than capable of creating rich, immersive worlds with just two dimensions. 
The latest trailer for the film still, however, looks and feels like a thoroughly Luhrmann-ized affair: brash, over-the-top, richly designed, pulsing with anachronistic musical jams, and possibly completely ridiculous. Will it all work? Let's hope so.
Originally scheduled to open this week, the film was pushed back to next summer this past August amidst rumors that Luhrmann was in need of cash to finish it (including, yup, that 3D). With its new release date approaching, The film has now launched a sort of second-wind marketing push, as this new trailer comes on the heels of a sparkling set of character posters (which you can check out
HERE
). So far, it's the posters which have dazzled me the most, which seems quite unfortunate for a film that, well, doesn't seem interested in being flat in any way.
Check out the second "The Great Gatsby" trailer, thanks to
Apple
, after the break.
"The Great Gatsby" arrives in 3D and 2D theaters on May 10, 2013.