Check Out The New (Final?) 'The Dark Knight Rises' Trailer
In which Catwoman is good, maybe, Gotham gets its face rocked, and Joseph Gordon-Levitt is Robin-esque, only without the costume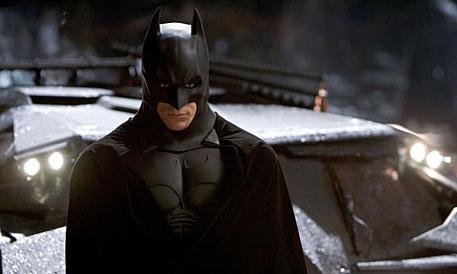 Just ahead of its highly anticipated theatrical release with this Friday's "The Avengers," the new trailer for July's "The Dark Knight Rises" has hit the web. And yes, we just implied that the release of a
 trailer
 can be highly anticipated.
Does the new clip bring any startling new revelations? No, not really, except for that a) Bane's dialog is actually intelligible, b) Anne Hathaway seems increasingly convincing as Selena Kyle/Catwoman, c) Joseph Gordon-Levitt seems to be playing a hero, but definitely not Robin because there's no way that could ever happen, right? and d) Bruce Wayne/Batman will have to overcome extreme physical hardship and/or injury and disability—not to mention horrible personal hygiene and some egregiously awful facial hair—before he can return to face-punching criminals.
Check out the new trailer, posted after the break, and let us know what you think in the comments.