Ang Lee expresses desire to direct Angelina Jolie in 'Cleopatra'
And good luck to him with that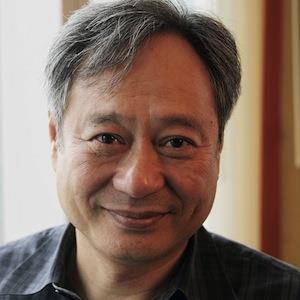 According to
The Hollywood Reporter
, acclaimed director Ang Lee ("Brokeback Mountain," "Life of Pi") has expressed his fervent desire to direct Angelina Jolie in an adaptation of Stacy Schiff's "Cleopatra: A Life," currently set up at Sony with producer Scott Rudin. And that's before he's even read the film's screenplay. The project has been previously linked to such directors as Paul Greengrass, David Fincher, and James Cameron, so we wish all the best of luck to Mr. Lee, should he ultimately win the job. He's going to need it.
Of course, it's hard to talk about any potential new "Cleopatra" film without mentioning the last "Cleopatra" film—imaginatively titled "Cleopatra"—that starred Elizabeth Taylor and is one of the biggest box office bombs of all time. Why would Hollywood tempt fate by returning to such risky material? We'd like to think that all the major studios—and independents, why leave them out of this?—were immune to such acts of fatal hubris, but then why do things like "Battleship" and "John Carter" keep happening?
Still, Ang Lee has the talent and experience to tackle such subject matter, so would be as good a choice as any should the project ultimately move forward. What do you think, Hitlisters? Should Lee be given the call? Or is there another directer, yet unmentioned, who would be a better fit for the project? As always, let us know in the comments...