Disney to Make 'Alexander And The Terrible, Horrible, No Good, Very Bad Day' with Steve Carell
Finally, a film you can put your kids to sleep with, or something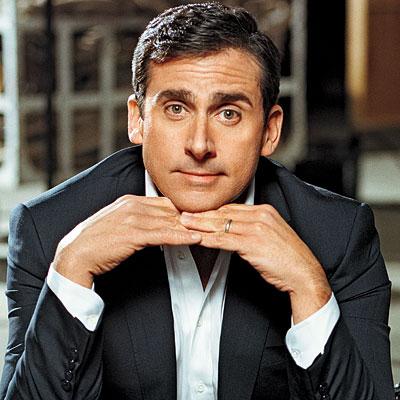 We admit: being in our mid-20's, unmarried, and childless—and limiting our interactions with the outside world to ordering two boxes of delicious Nestlé Raisinets from the beleaguered movie theater woman when we go to see "Taken 2" for the forty-seventh time—
does
 have its disadvantages. For example, we have no idea what Judith Viorst's "Alexander and the Terrible, Horrible, No Good, Very Bad Day" is about, except that its protagonist gets gum stuck in his hair, and subsequently threatens to move to Australia. Or something. It's bad enough that it's a "book," one of those "interactive" entertainments that actually requires you to do something other than just passively sitting there while shoving milk chocolate-coated dried fruit into your mouth. But it's also a "children's book," meaning that we have no conceivable reason for going just going to the library to check it out without seemingly like some sort of indescribable creeper.
But all of our troubles will soon be over—and all of the above, we hope, rendered irrelevant—as Disney has announced it will shortly produce a Steve Carell-starring adaptation of "Alexander and the Terrible, Horrible, No Good, Very Bad Day." Because, while we would cringe with embarrassment requesting anything from the children's section, we have absolutely no problem queuing up anything G-rated while ensconced in the safe anonymity of our parents' Netflix account.
The project—earlier set up at 20th Century Fox—was written and will be directed by "The Kid's Are All Right's" Lisa Cholodenko. Carell will, sadly, not play Alexander, but will instead play his dad. Can't imagine why. Seems like a missed opportunity, there.