Movie Marketing You May Have Missed: Trailer for 'The Diary of Preston Plummer'
Just another tale of twentysomething angst?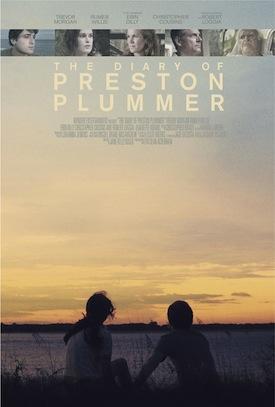 Welcome to one of the most confounding, muddled trailers of the year. Sean Ackerman's "The Diary of Preston Plummer" supposedly follows recent college grad Preston (Trevor Morgan) after he realizes he "cannot think of a single thing he really loves. Adrift, Preston follows a beautiful but troubled young woman to a small island town where he begins to fall for her, but it all threatens to fall apart when he uncovers her family's dark past." At least, that's what the film's
IMDb page
tells us.
The first trailer for the film is a different story. Half a scene with Morgan and that "beautiful but troubled young woman" (Rumer Willis) and half a mish-mash of every indie film trailer trope possible, it's hard to make heads or tails of just what this "Diary" centers on. While it's fairly obvious that there's something wrong with both Preston and Willis' Kate, everything else is tinkly piano and garbled scenes and, yes, that's a swimming pool filled with living room furniture.
Just what does it all mean? And can it possibly add up to a cohesive feature? We'll just have to see when "The Diary of Preston Plummer" opens in limited release on May 2. Check out the film's bizarre first trailer, over at
Apple
.