Christopher Nolan's 'Interstellar' confirmed for November 2014 release
Sci-fi outing will also be available in IMAX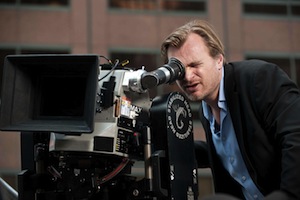 As was rumored back in January, Christopher Nolan is officially set to direct "Interstellar" from his brother Jonathan Nolan's original script. Christopher Nolan will also apparently write a new draft of the screenplay for the final script. Paramount Pictures and Warner Bros. Pictures will co-produce and co-distribute the film (Paramount will distribute in the U.S., with WB taking on international duties). 
Bing:More on Christopher Nolan

The film will be released beginning November 7, 2014, in theaters and IMAX. Given the success Nolan had with releasing his "Dark Knight" trilogy in IMAX ("Batman Begins" was converted to the format later), an IMAX release for the sci-fi epic makes perfect sense.
The film's script was first announced way back in 2007, when Paramount brought on Jonathan to pen the script for a project that was then set to be directed by Steven Spielberg. It is reportedly based on the theories of Caltech theoretical physicist, a gravitational physicist, and astrophysicist Kip Thorne. The official logline of the film tells us that "the film will depict a heroic interstellar voyage to the furthest reaches of our scientific understanding." So that's...vague.