No, Tyler Perry is not in this first trailer for his 'Temptation'
But Kim Kardashian is!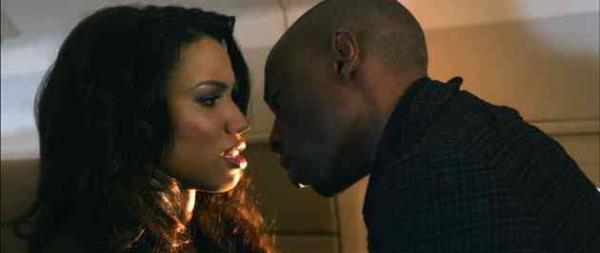 We already know what Tyler Perry's next film, "Tyler Perry's Temptation: Confessions of a Marriage Counselor," is all about, and that's not because we can so dutifully recall the film's
tantalizing poster
from earlier this month, but mainly because it's sort of all there in the film's unwieldy title. It's a Tyler Perry production, it involves temptation, and hey, a marriage counselor will be confessing some stuff (most likely related to said temptation).
What the film doesn't involve, however, is Perry - at least in a performance capacity. This time around, Perry is only writing and directing, not co-starring. Even the multi-hyphenate has to take a break some time.
Bing: 
Tyler Perry
 | 
'Temptation'
The film is billed as "a bold exploration of the intrigue and perils of infidelity" and "a compelling love story that dives straight into the heart of obsessive passion." As Perry himself explains it, "This is definitely one of the most provocative movies – sexually and otherwise – that I've made. There are a lot of people who struggle in their relationships. They make bad choices about their marriages. They get divorced. And so many of them don't step out of their situation and really think about the consequences of what they're doing. This movie asks, 'Are you sure you want to do this?' It sends up a flag." Drama!
The film's first trailer shows us, yup, that's temptation!, as it applies to leading lady Jurnee Smollet-Bell, along with bonus Kim Kardashian "acting" action. It's...well, it would have been nice for Ms. Kardashian to have been given a role that feels even a smidgen outside her normal range, but perhaps Perry will give her something more interesting to do next time. At the very least, "Temptation" certainly looks dramatic.
"Tyler Perry's Temptation" opens in theaters on March 29, 2013.