International Trailer for 'Looper': A Superlative Sci-Fi Experience
Rian Johnson steps up his (already solid) game with new film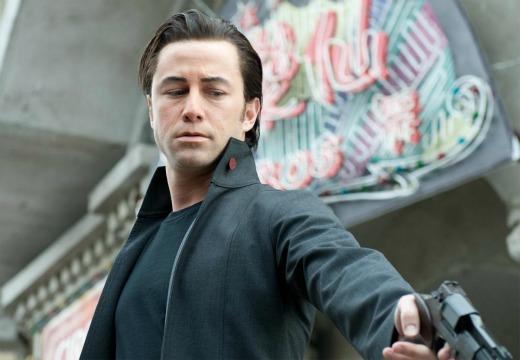 Expectations can be one heck of a beast when it comes to new movies. After months of marketing materials - photos, teasers, trailers, posters - it can become all too easy to get excited for something that just doesn't deliver (yes, "Prometheus," I am talking about you). But everything we've seen and heard about Rian Johnson's "Looper" is
so
encouraging and
so
fantastic, that I'm willing to toss caution right out the metaphorical window.
"Looper" looks amazing. The mind-bending sci-fi project stars Joseph Gordon-Levitt (Johnson's star from his "Brick") as that eponymous looper - a hitman from the (near) future who is hired to kill people who are sent back in time by the mob. Clever, right? Almost untraceable, you see? No bodies to find in the "future," just a mysterious disappearance that will likely go unsolved forever. But Gordon-Levitt's employers are perhaps more meticulous than he might suspect, because they want to "close the loop," which means they are going to send back future Joe (Bruce Willis) for present Joe to kill. No fuss. No muss. Oh, except there's going to be so much fuss and a whole hell of a lot of muss, because the mob probably didn't count on the fact that their Joes would recognize each other before a bullet is even fired. Wrap your head around that one.
The film also stars Emily Blunt and Jeff Daniels. "Looper" opens on September 28. Check out the film's latest international trailer after the break, thanks to
MSN UK.