Todd Phillips to Graduate from Unfunny Comedies to Unfunny Dramas with 'The Gambler'
Pic could mark Phillips's next project after 'The Hangover, Part III"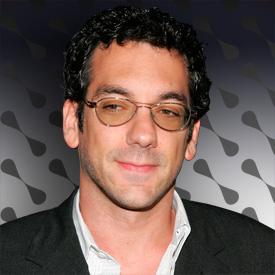 After directing "The Hangover, Part III" — truly, a film destined to be "The Godfather, Part III" of our times — Todd Phillips will reportedly hang up his comedy hat and direct a very serious-minded remake of Paramount's "The Gambler."
The 1974 original — starring James Caan — isn't exactly a beloved classic, so we're not expecting this remake to enrage any old-timers or cinephile purists, even if its very existence is sad, immutable proof of Hollywood's creative bankruptcy and the inexorable decline of Western culture.
Encouragingly, the remake sports a script by "The Departed's" William Monahan. Its development was even overseen by legendary director Martin Scorsese, who had originally planned to direct. Surely, Scorsese's loss will be Phillips's gain. Could this — the timeless story of a UCLA professor with a gambling problem running afoul of gangsters — be the project to bring Phillips some long-sought professional respectability? If not awards consideration?
Also, is our venomous disdain for "The Hangover" series completely unjustified? What's so funny about endangering infants and harassing endangered species? Those aren't even jokes! Are we completely alone, here? We feel like we're on crazy pills! And, by the way, if you want to know what type of comedy we enjoy, that we endorse, that actually has jokes, watch "The 40-Year-Old Virgin," "A Fish Called Wanda," "Airplane!," or "Blazing Saddles." Or even "Zoolander," for that matter. Anyway. Where were we?