Summit Dates Their (Hopefully) Next Big 'Twilight' Substitute, 'Divergent'
Don't worry - the books are actually good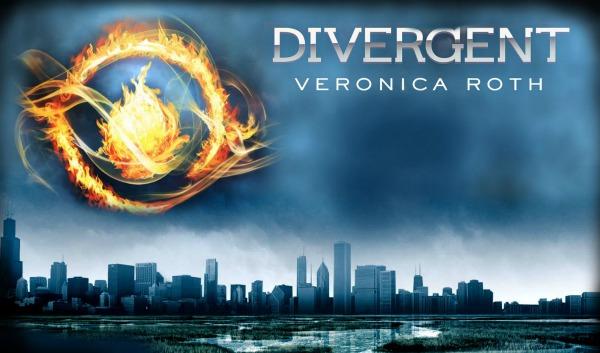 With "The Twilight Saga" ending this November, no one is looking for a brand-new cinematic adaptation to take its place harder than the franchise's home studio, Summit Entertainment.
Variety
reports that Summit's likely "Twilight" substitute, a movie series based on Veronica Roth's "Divergent" books, has now gotten a release date, a fine sign that the series is chugging right along. The outlet reports that the first "Divergent" film (there are currently two books in the series, with one more coming, and the film is presumed to help kickstart a franchise) will open on March 21, 2014.
The date reflects the opening date of another big business YA adaptation - the first "Hunger Games" film opened on March 23 of this year, to great success. That series has now moved into claim November release dates, similar to the ones traditionally occupied by the "Twilight" films.
The film does not yet have a director or cast signed on to it, but rumors have abounded that "Limitless" helmer Neil Burger is in contention. News of Burger's possible involvement last month inspired me to write more than just a few words on the book series, a future-set series that should likely appeal to those fans who are more interested in "Hunger Games," rather than "Twilight."
Back then, I explained over at
Film School Rejects
that the series has "got some elements we've come to expect from the latest YA books: it's set in a future dystopia, it centers on a girl who thinks herself plain, it's filled with battles and violence, there's a love story at its heart, and it rests on the revelation of a tremendous secret (interestingly enough, Roth doesn't even get
near
to revealing that secret until the very end of the second book)."
The series is set in a future Chicago where all inhabitants are divided up into five "factions," and the action starts when a young girl from the Abnegation faction ("the selfless") decides to switch to the Dauntless faction ("the brave") during an annual process that allows all 15-year-olds to reevaluate their faction and potentially choose a new one. There are some quite unexpected repercussions from young Tris' choice, many of which threaten to reveal the most closely-held secrets of her society. It's good!
"Divergent" was published last year, "Insurgent" hit shelves a few months, and the final chapter is due in the fall of 2013. The script for "Divergent" has been written by "Snow White and the Huntsman" scribe Evan Daugherty. 
Want more Movies? Be sure to like MSN Movies 
Facebook
 and follow MSN Movies 
Twitter
.