Russell Crowe Looks Appropriately Grizzled in First 'Noah' Picture
Take a look at some first pictures of the actor from the upcoming biblical tale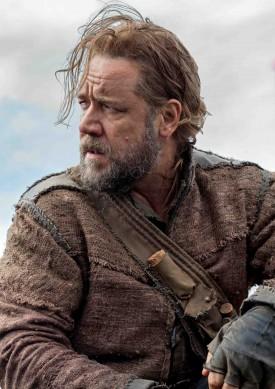 Need someone grizzled and gutsy with his own special brand of gravitas to play your major Biblical hero? Look no further than Russell Crowe, which is exactly what filmmaker Darren Aronofsky did for the huge undertaking that is his "Noah." Aronofsky has been trying to get the project going for years (he's even confessed that this is the film he's wanted to make since he was a child), so the story of Noah and the flood is of obviously huge importance to him.
USA Today
has an exclusive first look at Crowe in character (to the right), and yup, he looks nice and dirty and tired and a bit put out. Perfect!
The film also stars Jennifer Connelly, Anthony Hopkins, Ray Winstone, Douglas Booth, Emma Watson, and Logan Lerman.
The film is set to open on March 28, 2014.
Are you sure you want to delete this comment?