Sean Penn to go full-Liam Neeson in 'Prone Gunman'?
Film would be Penn's first full-fledged action film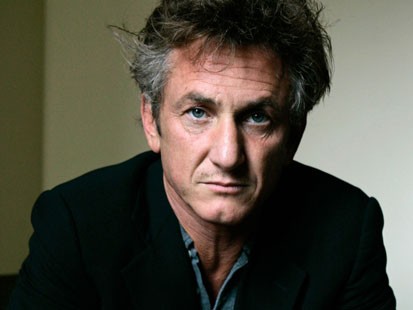 As Liam Neeson has unequivocally proved—in the "Taken" movies, "Unknown," and others—it's never too late to shed one's inherent
respectability/Oscar​-nominated
track record to become a guts-and-glory action star. With "The Expendables" crew and the ultra-dignified cast of 2010's "Red" further raising the retirement age for shoot 'em ups, it seems only right for Sean Penn to want to get in on the action. And—at least according to
The Hollywood Reporter
—he may do exactly that, as he is currently in negotiations to star in "Prone Gunman," an action thriller that would have the Oscar-winning thespian playing a professional assassin betrayed by the covert organization the employs him. So sort of like "The Bourne Legacy" or "Unknown" only without the memory loss.
The film would be based upon a Jean-Patrick Manchette novel that's said to have a strong political undercurrent. Will the film retain the novel's possibly subversive message? Given Penn's history and well-documented political leanings, it seems safe to assume so. But let us not dwell on what's sure to be a controversial subject, and instead just luxuriate in the possibilities. Like how satisfying it'll be, or would be, watching Penn purr menacingly in a Clint Eastwood-esque growl, and punching foreigners in the face all over Europe.
Are you sure you want to delete this comment?