Saoirse Ronan set to be lead lady guest in Wes Anderson's 'The Grand Budapest Hotel'
Granted, we still don't know much about the plot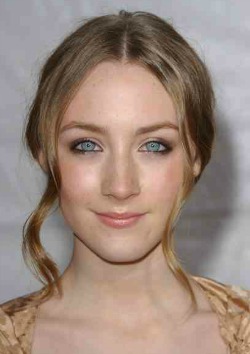 Though Saoirse Ronan is best known for her dramatic work and her close collaborations with director Joe Wright ("Atonement," "Hanna"), the young actress looks to be changing things up with a major role in a more light-hearted film from a significantly more light-hearted director. 
Variety
reports that the actress is now set to star in Wes Anderson's "The Grand Budapest Hotel" as the female lead. She will star alongside Ralph Fiennes, Jude Law, Bill Murray, and Jason Schwartzman in the new film. 
Anderson has kept the plot of his film under wraps, but we do know that it's a period piece that is set in, you guessed it, a Hungarian hotel. Anderson has revealed that it's "partly inspired by the witty films of Billy Wilder and Ernst Lubitsch," so that does give us some direction when it comes to the film's tone (winsome, funny, and sweet!). 
Ronan will next appear in Andrew Niccol's "The Host," the feature adaptation of "Twilight" novelist Stephenie Meyer's other big supernatural (sort of, in this case, it's aliens) love story. She will also star in "Mary Queen of Scots," and has three other films ("How I Live Now," "Byzantium," and "Violet and Daisy") in various states of post-production. 
"The Grand Budapest Hotel" is set to start filming next year in Germany. Look for it to be released sometime in 2013.
Want more Movies? Be sure to like MSN Movies Facebook and follow MSN Movies Twitter.