Brad Pitt to play 'Pontius Pilate?'
Actor reportedly circles the upcoming Biblical epic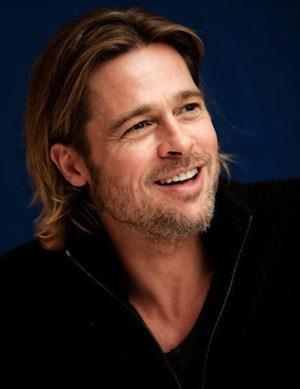 According to
Deadline
, Brad Pitt is considering whether to take on the title role in Warner Bros.' upcoming "Pontius Pilate," a supposedly "realistic" retelling of the infamous Roman prefect's life, which—as anyone who's read the New Testament knows—culminated in the fateful decision that ultimately led to that whole Christianity thing happening. The project ostensibly frames Pilate's choices as those of a confused, frustrated politician, who is trying hard to understand the forces allayed against him, but can't quite fully grasp the consequences of his actions. The film's script, written by Vera Blasi, has been favorably compared to "Gladiator" and "Braveheart," which we take to mean that it'll either win Best Picture or, no, wait, both those films won Best Picture. So there's that.
Would Pitt play Pilate as a villain? Or hero? Or maybe some kind of misunderstood combination of the two? Whatever the nature of the role, Pitt's involvement would seem a clear indication of his intentions to garner that fifth Academy Award nomination. Only time will tell. In the meantime, fans and prognosticators have plenty of time to argue and ruminate about how good Pitt might look wearing a toga, and whether this project will somehow sidestep all those prickly religious controversies that so dogged Mel Gibson's polarizing "The Passion of the Christ."

I know this article is about Brad Pitt and not about "the christianity thing" but I do need to add a note here. First of all, Christianity is not a thing, it is a religion. Jesus Christ is the way, the truth and the life. It states that from the beginning of scripture to the end. Second, Pontius Pilate did not cause Christianity to come about and he didn't cause Jesus' death. All that was going to happen whether PP was there or not. From the beginning, Christ's sacrifice for our sins was planned. The first chapter of the Gospel of John will tell you that. John 3:16-17 will also testify to that. If you are curious to know the gospel, the Gospel of Mark is a good place to start.
Are you sure you want to delete this comment?