Wes Anderson's Gem, 'Moonrise Kingdom,' to Get a New Companion Animated Short Film
Will expand on some of the film's special props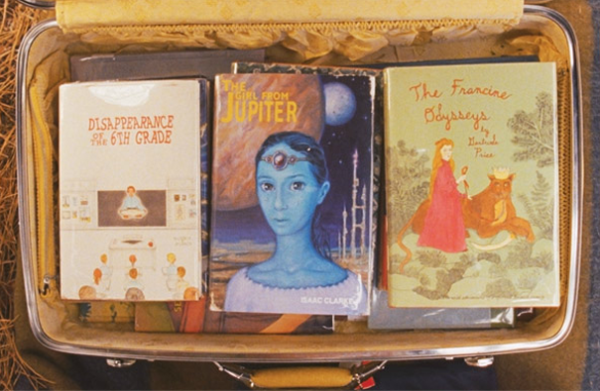 If you've had the chance to take in Wes Anderson's latest film, the lovely coming-of-age tale "Moonrise Kingdom" (currently in limited release), you surely noticed the beautiful books that young Suzy totes around with her during the bulk of the film. While all the books come complete with gorgeously rendered covers that might look familiar to fans of classic young adult novels with a sci-fi bent, none of the books are actually real. But that's not stopping Anderson from expanding on the make-believe world that Anderson so meticulously created with every aspect of his film, not just Suzy's books.
Speaking with Anderson this week in Los Angeles,
ComingSoon
learned that the director is soon releasing an animated short film that will serve as a companion to the film, solely based on the books themselves. He told the outlet, "We had to invent them and give a little glimpse of each one. Different artists, most of whom very close to the filmmakers, were doing these. In fact, we have now animated them, each little passage, each in the style of the cover of the book. We've made a little short film that's hosted by Bob Balaban, the narrator in our movie. That will come out next week on the internet. It'll be a little companion piece to the movie."
While Anderson has primarily worked with live-action films, he also made the unbelievably entertaining stop-motion "Fantastic Mr. Fox," so an animated short is in his wheelhouse. Anderson also released a companion short to his 2007 "The Darjeeling Limited," called "Hotel Chevalier," which starred Jason Schwartzman and Natalie Portman as their respective "Darjeeling" characters.