Warner Bros. To Make Clowns Scary Again With 'It' Remake
The studio plans to split the Stephen King book into two films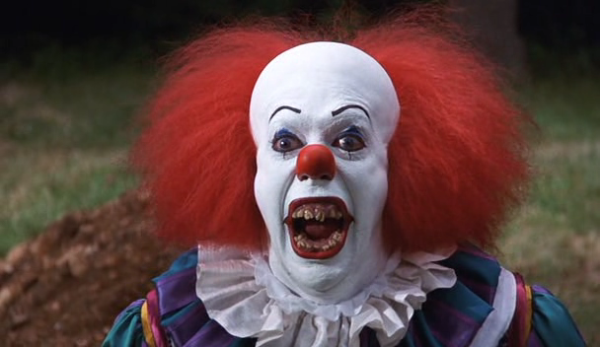 Cary Fukunaga, director of last year's deliciously Michael Fassbender-y (but otherwise really boring) "Jane Eyre," will helm and co-write an upcoming adaptation of Stephen King's seminal "It."
"It," for those who haven't read the 1986 best-seller or seen the eponymous 1990 miniseries, is about a group of kids terrorized by an evil clown. Somehow, studio executives think that there is enough depth to that premise to split the film into two parts, a la "The Hobbit," "Twilight: Breaking Dawn," and "Harry Potter and the Deathly Hallows." Good luck to them there.
Really, we're just hoping Fukunaga takes his high-brow, film-school honed approach to really bring the scary back to evil clowns. Evil clowns have been terribly underrepresented as villains recently, to the point that today's children may even feel comfortable attending the circus unattended and unarmed. We believe that this is a grievous miscarriage of justice, and hope that this new "It" remake or whatever you want to call it will educate the public at large about the deathly scourge that is the evil clown. And if he can get Michael Fassbender involved, even better.