First Look at Big Screen Adaptation of 'Beautiful Creatures'
Yet another possible successor to the 'Twilight' Throne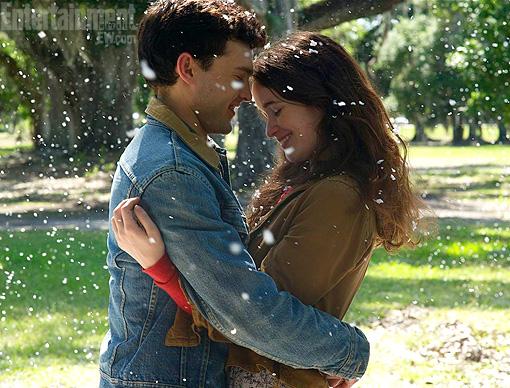 If it's a day ending in "day," Hollywood is promising the younger set a brand new book series and film franchise to fill the gaping hole left by "The Twilight Saga" (which will end this November with the release of the final film). These days, if a book is penned with a YA audience in mind and with a "star-crossed" romance at its center hits shelves with any kind of success, someone will snap it up to make a film out of it. But which series actually has the potential to be bigger than "Twilight"? And just which franchise will end up being better?

From the supporting cast list of Richard LaGravenese's adaptation of Kami Garcia and Margaret Stohl's best-selling novel "Beautiful Creatures," it looks like the film might stand a chance of surpassing "Twilight" -- at least in terms of quality. The Southern gothic co-stars Viola Davis, Jeremy Irons, Emma Thompson, and Emmy Rossum, who are joined by fresh faces Alden Ehrenreich and Alice Englert as the romantic leads. Ehrenreich stars as Ethan, a small-town resident who begins dreaming of a mysterious girl -- who ends up being Englert's Lena, a newcomer to the tiny town. But Lena has a background that might help explain just why Ethan is dreaming of her, even as it spells trouble for the pair and everyone else in their town. Hint - it involves magic. 
The book is the first of "The Caster Chronicles" series, planned as a four-book series made up of "Creatures," the also-released "Beautiful Darkness" and "Beautiful Chaos," and the
soon-to-be-published​
"Beautiful Redemption." Gee, wonder what that one is about.
Up top, you can get a first look at Ehrenreich and Englert in their roles, thanks to
EW
. The film will hit theaters on February 15, 2013. Have you read any of the Caster Chronicles books? Are you excited for the first film?