Podcinema: Podcasts That Go to the Movies
"How Did This Get Made?" takes down "Wild Wild West" with Kevin Smith
Have you ever seen a movie so bad that it's amazing?
That's the premise behind Earwolf's hilarious podcast "How Did This Get Made?" The weekly podcast looks for awful films the comedic trio of Paul Scheer ("The League" "NTSF:SD:SUV"), Jason Mantzoukas ("The League," "The Dictator") and June Dian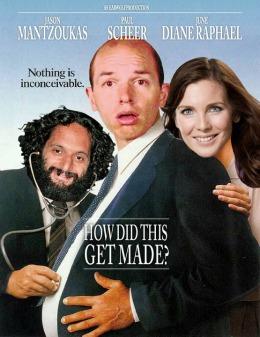 e Raphael ("Forgetting Sarah Marshall," "Party Down") -- joined by weekly guests -- can roast in glorious scene-by-scene decimating glory. Recent victims have included "Batman & Robin," "Spider-Man 3" and "Godzilla." Remarkably bad ass "Bad Ass" star Danny Trejo recently came by to dissect that film - not unfavorably. And that's one of the show's big hooks - these guys love terrible films - witness their fawning podcast with "Crank" director Brian Taylor as they revel over every ridiculous scene from "Crank" and "Crank 2."
This week they break down the Will Smith/Kevin Kline catastrophe "Wild Wild West" with "Dogma" director and podcaster Kevin Smith along to rip on the film and throw in a few Hollywood stories. It's not ignored that Smith has a couple of films to his credit that could some day get the "How Did This Get Made?" treatment.

Check out this week's installment of the show here, and check back next week for more podcasts that talk movies.