Pregnant With Expectations: Third 'Bridget Jones' Film Has Title, May Have Director
Yup, she's having a baby - apparently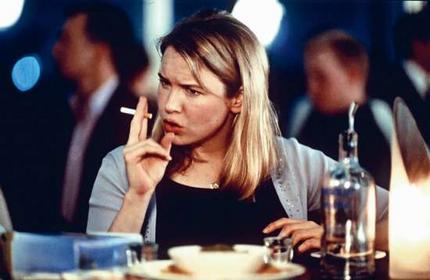 The third entry in the "Bridget Jones" franchise, based on Helen Fielding's best-selling books, has been
without a director since "Bridesmaids" helmer Paul Feig had to drop out of directorial duties
back in October
. Feig helped script the latest screenplay with Fielding and novelist and screenwriter David Nicholls, so it will at least have his hilarious touch on it - but now the film is getting an even heftier dose of (decidedly more British) comedy.
Deadline
reports that "The Full Monty" director Peter Cattaneo is in talks to direct the film, which now comes complete with a brand new, not wholly unexpected title.
"Bridget Jones' Baby." So, yeah, there ya go.
What we do know is that the film will reportedly center on Bridget and Mark Darcy's inability to conceive a baby. Crushed by physical impossibilities, Bridget leaves the lovely Mark, goes back to the dastardly Daniel Cleaver, and gets knocked up. If you're familiar with the Bridget - Mark - Daniel love triangle, you won't be surprised by what happens: that Cleaver the cad acts like, well,
a cad,
and leaves the preggo Bridget. Guess who saves the day? You'll never gue-- Oh, you guessed Mark. Good job on that. And while that alone would make for some wacky plotting, what will likely be even more funny is Bridget adjusting to pregnancy just on the most basic of levels. As that picture up top illustrates, Bridget is known for smoking and drinking and not-so-healthy diet. However will baby Clea-arcy make it out alive? I have a feeling we're due for some more classic Bridget soul-searching and life-overhauling.
While the first two "Bridget Jones" books were adapted from Fielding's novels, the author has yet to pen a third novel, though it's been teased right along with the movie. I can see the movie tie-in trade paperbacks already.