Save the Date! TCM Classic Film Festival Returning to Hollywood
Turner Classic Movies' star-studded festival will showcase some of the greatest films in movie history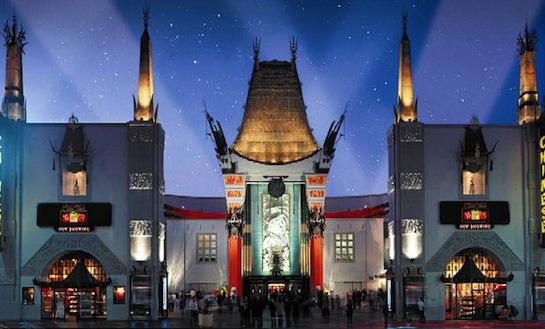 Attention, film lovers! Turner Classic Movies has announced the dates for the fourth annual TCM Classic Film Festival. It will take place in Hollywood from April 25 to April 28, 2013. As always, the four-day festival will feature legendary stars and filmmakers introducing their films at iconic movie theaters on Hollywood Boulevard including the landmark Grauman's Chinese and the Egyptian. No word on the specific schedule yet, but the theme of the upcoming festival will be "Cinematic Journals: Travel in the Movies." As far as I'm concerned, this is the greatest festival in the world for cinephiles, and, indeed, every April, movie lovers descend on Hollywood Boulevard from all over the globe.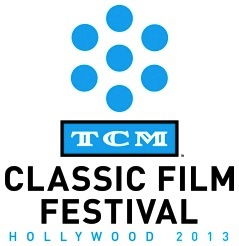 I saw so many films at last year's festival that my eyes hurt for weeks and my wife almost sued me for abandonment. Among the people I saw discussing their glorious films were Kim Novak, Stanley Donen, Liza Minnelli, Debbie Reynolds, Kirk Douglas, and Mel Brooks. As always, screenings will be hosted by TCM's own Robert Osborne and Ben Mankiewicz. As for the stars that will attend next April? It's hard to say, but I sure hope they reach out to the ones who are getting up there in years. Members of the "Over 80" club that I would like to see at the festival include Olivia de Havilland and her sister Joan Fontaine, Mickey Rooney, Doris Day, Lauren Bacall, Sidney Poitier, Angela Lansbury, Dick Van Dyke, Lauren Bacall, Esther Williams, Maureen O'Hara, Shirley Temple, Piper Laurie, and, of course, Debbie Reynolds because she always has to be there! Who am I leaving out?
Click here for more information on the festival as its released. Passes go on sale next month and range from $249 all the way to $1,599. Yes, it's expensive, but it's a once-in-a-lifetime opportunity to see some of these films screened in the best possible conditions with the people who helped make them.
Bing: TCM Classic Film Festival | Robert Osborne
In its annual lead-up to the festival, TCM will kick off its traveling "Road to Hollywood Tour" on October 13 with a screening of "Forbidden Planet" at the Kennedy Center Visitor Complex AND on the International Space Station. I love the idea of Anne Francis and Walter Pidgeon being beamed into space—that's gotta be a first!
See you guys in Hollywood!