'Transformers 4' Coming In Summer 2014!
Optimus Prime and Bumblebee certain to return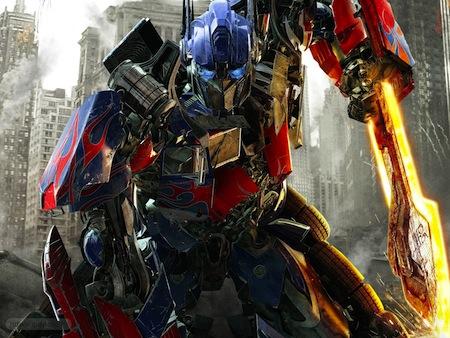 In an exclusive, earth-shattering interview with
MTV News
, "Transformers" producer Lorenzo Di Bonaventura revealed that he and Michael Bay will be "rebooting" the venerable shape-shifting cars franchise with their next installment, tentatively due to bow in the summer of 2014!
Why are they rebooting it? Because that's (apparently) what you do when you run out of ideas. Duh. What will they do differently? Well, hopefully they'll pick different historical landmarks/UNESCO world heritage sites to destroy, and the cast might skew a little more international in an attempt to reach a broader audience. How's that possible, you say? Hey, the last movie only earned, er, slightly more than $1 billion worldwide. "Avatar" earned more than $2 billion. There's always room for improvement.
Anyway, who amongst the original cast will return? Those decisions can only come in time, after the filmmaking team hammers out the little things, like the story. According to the playfully coy Di Bonaventura, however, at this point only Optimus Prime and Bumblebee are certainties.
Will Shia Labeouf freak out and punch something if and when he finds out Sam Witwicky isn't the main character? Could the hybrid
reboot/sequel/preque​l
somehow center around John Turturro's Agent Simmons instead? Or could the film dispense with the human characters entirely, and just focus on the giant smashy robots smashing things? Oooh! Car robot smash smash smash! Also, am I too late to get a blurb on "Transformers: Dark of the Moon's" DVD cover? Because it was definitely "awesome," and "by far the best movie ever made... about giant alien robots." In a similar vein, I would describe it as "not a total piece of garbage!" and "absolutely worth my $15!"
Come on, Paramount publicity, can I get a blurb?