Ed Burns reunites family and old favorites in 'The Fitzgerald Family Christmas' trailer
You better believe it's about a dysfunctional family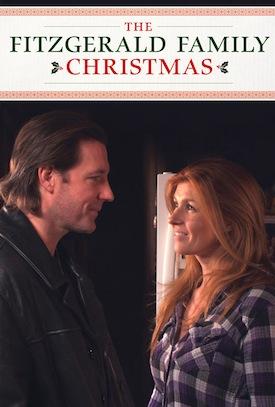 "Just one day! Just one normal Christmas!" Good luck with that request, Fitzgerald family.
Ed Burns returns to his favorite genre - independently made family-centric films - with his latest film, "The Fitzgerald Family Christmas." Burns again pulls triple duty on the feature (writing, directing, and starring in it), and the film also brings back some familiar faces from one of his most well-known films, reuniting burns with "The Brothers McMullen" stars Connie Britton and Mike McGlone. Back together for the holidays!
The film centers on, duh the Fitzgerald family, a tight-knit clan who have seemingly recovered from the abandonment of their father (Ed Lauter) some twenty years earlier. But when their dear old dad makes it known that his only Christmas wish is to spend the holiday with his family (yes, again, the one he walked out on two decades prior), the Fitzgeralds erupt into chaos. Will they make up their minds? Will they welcome their dad back? Will anything work out as it should? Will Ed Burns and Connie Britton make out? Here's hoping that this year, the Fitzgeralds get a very special Christmas.
Check out the latest trailer for "The Fitzgerald Family Christmas," thanks to
Apple
, after the break.