New on Netflix Instant: Back to School with 'The First Grader' from Kenya
Plus 'Roadie,' John Wayne in 'Angel and the Badman,' and a pair of acclaimed documentaries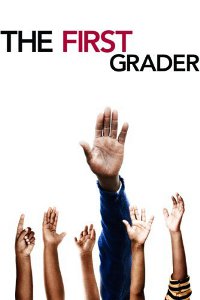 "The First Grader" (2010), the fictionalized version of the true story of an 84-year-old man who takes up the Kenyan's government's promise of universal education to learn to read, hits all the right notes with well-meaning predictability. It's an uplifting story of triumph over adversity in a third world setting, a true story with resonance in recent history and current events, and a feature built on waves of swelling music and seas of the adorable faces of children to trigger the nervous systems of viewers like a Pavlovian response. There's an interesting story under surface concerning the tensions left over decades after the Mau-Mau rebellion and the lingering feelings of betrayal from both sides of the Kenyan people, but it's buried in the familiar strokes of this conventional tale of triumph. More reviews here.
Ron Eldard is a "Roadie" (Magnolia) who heads back home after fired from a life on the road. Bobby Canavale and Jill Hennesy co-star in the character piece by director Michael Cuesta. MSN film critic Glenn Kenny's review is here.
"Marwencol" (2010) - When Mark Hogancamp woke up from a savage beating without his memory, he created his own world in his backyard out of GI Joe and Barbie dolls enacting a drama in a World War II-era village he calls Marwencol. His photographs of the elaborate narratives he staged and played out became a sensation in the art world. Jeff Malmberg's documentary profiles the artist, the art and the issues surrounding his unique therapy-turned-art.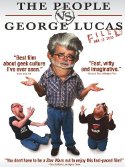 "The People Vs. George Lucas" (2009) explores the complicated relationship between "Star Wars" fans and the film's creator with an appreciation for the extremes of fandom. Director Alexandre O. Philippe doesn't simply ridicule the obsessives nor does he takes sides on the pile-on of complaints against Lucas, though he certainly gives a podium to both, but neither does he really get much beyond the surface of this strange symbiotic relationship. More fun is the collection of clips of fan-films, literally scores of tributes and parodies inspired by "Star Wars." That is a true illustration of devotion and love.
"Angel and the Badman" (1947) stars John Wayne as a wounded gunfighter and wanted man nursed back to health by an innocent Quaker girl (Gail Russell) who tries to redeem him. When a greedy land baron tries to muscle the peace-loving Quakers out, Wayne switches sides to defend his new community. Wayne's buddy James Edward Grant directed this film in John Ford's backyard of Monument Valley. While it's hardly as graceful as Ford, it is one of the sweetest films Wayne made without his Pappy.
For more releases, see Hot Tips and Top Picks: DVDs, Blu-rays and streaming video for May 1