Studio Synergy: DC Puts 'Dark Knight Rises' Trailer In Front of Marvel's 'The Avengers'
An unstoppable duo!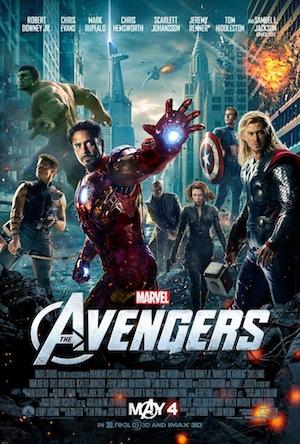 In an ingenious/totally obvious bit of marketing synergy,
Deadline
reports that Marvel and Disney's
sure-to-be-a-blockbu​ster
superhero mega-film, "The Avengers," will feature a very special trailer in front of it. The third trailer for Warner Bros. and DC Comics' "The Dark Knight Rises" will show before "The Avengers" in all its various formats (that's 2D, 3D, and 2D IMAX, and 3D IMAX, for those of you keeping score). While DC and Marvel are the biggest comic corporations on the cinema scene, the studios have already engaged in cross-promotion before, so this move, will exciting, isn't anything new. In 2008, the third trailer for "The Dark Knight" played before "Iron Man" and in 2010, they even played the final trailer for Christopher Nolan's "Inception" played in front of "Iron Man 2."
What is, however, exciting about this news is that (hopefully) this new "Dark Knight Rises" trailer will be a more traditional, long-format one. The previous trailers are essentially teasers, and Batman fans are rabid for something a bit meatier. Will just have to find out on May 4, when "The Avengers" opens. "The Dark Knight Rises" on July 20.
Which film are you more excited about?