Karl Urban, Emilia Clarke, and Sam Claflin to Star in Next Big Car Heist Movie
Claflin takes role once rumored to belong to Ben Barnes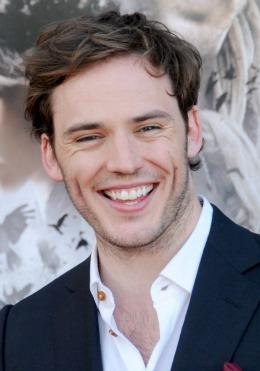 Despite co-starring in two recent big Hollywood features, "Pirates of the Caribbean: At World's End" and "Snow White and the Huntsman," Sam Claflin is a still a relatively unknown and unproven quantity. But with the recent surge of news regarding the possibility that the actor might be up for the role of fan favorite Finnick Odair in the next "Hunger Games" film, "Catching Fire," that's looking to change in a big way. (Of note: Lionsgate has made it clear that they will not comment on rumors or speculation, and will only issue press releases when firm commitments are made with their cast. So, for now, this rumor remains just that - a rumor.)
While we still don't know if the "Catching Fire" rumors will pan out,
Variety
reports (via
Cinema Blend
) that Claflin will star alongside Karl Urban ("Star Trek," "Dredd") and Emilia Clarke (just about everyone's favorite from HBO's "Game of Thrones") in "Overdrive." Urban has been attached to the film since last fall (and, at the time, Clarke was also rumored for her role), though Claflin now steps into the role once believed to belong to Ben Barnes.
Directed by Antonio Negret, written by "Wanted" screenwriter Michael Brandt and Derek Haas, and produced by Pierre Morel, the film centers on "two American brothers who decide to take their careers as car thieves to the next level by fleeing to France, where they run afoul of a dangerous black marketeer."
Basically, if you're looking for some sort of "Fast and Furious" or "Gone in 60 Seconds" fix, "Overdrive" is the beast for you. Producer Morel vows that the film will "do things that you've never seen actual cars do before on screen." Considering some of the tricks that those other car flicks have up their sleeves, that's a quite lofty promise.