Steven Spielberg's 'Robopocaplyse' still alive
Despite widely reported rumors to the contrary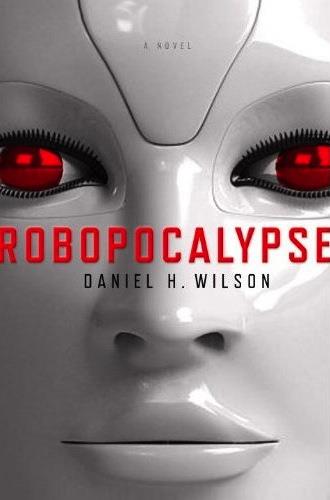 In the past few days, rumors have been flying about these here internets claiming that Steven Spielberg's forthcoming "Robopocaplyse" had been delayed, shelved indefinitely, or even cancelled. Why? Some said it was due to Spielberg's growing impatience or boredom with epic action flicks, long one of his best and most lucrative genres. (See also: "Minority Report," "War of the Worlds," etc.) Other said that, in the wake of "Lincoln's" massive critical and popular success, Spielberg simply wanted to concentrate on higher brow, more dignified fare. However, all is not lost, as Spielberg himself personally contacted
Entertainment Weekly
to set the story straight, and profess that the film is, indeed, still on.
Despite an already completed screenplay by "Cloverfield" and "Cabin in the Woods" scribe Drew Goddard—and the imminent involvement of actors Anne Hathaway and Chris Hemsworth, who had previously committed to star—it seems that Spielberg simply decided to delay the project to retool it as a more personal, more intimate story. Although, he may have had some ulterior motives as well. Like making the movie cheaper, and easier to film, saying:
"We found that the film was costing a lot of money and I found a better way to tell the story more economically but also much more personally... I found the personal way into Robopocalypse, and so I just told everybody to go find other jobs, I'm starting on a new script and we'll have this movie back on its feet soon."
So there you have it. Will this new, retooled "Robopocalypse" retain some of the same epic scope of his "War of the Worlds" or "A.I. Artificial Intelligence?" Only time will tell, although here's hoping the film—should it even happen, at this point—is way better than both of those examples.