Restoring the Lost 'Metropolis'
The amazing journey of one of the greatest film restoration success stories of all time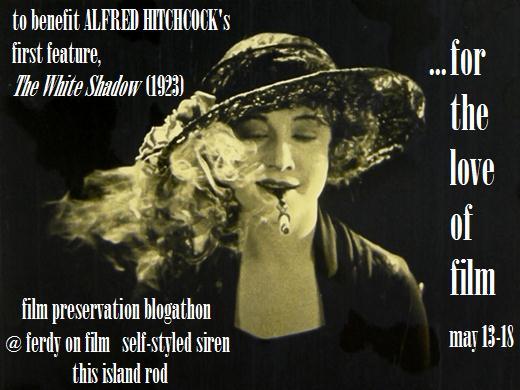 For the Love of Film: The Film Preservation Blogathon III, which runs from Sunday, May 13 through Friday, May 18, 2012, is dedicated to helping the National Film Preservation Foundation raise money to score and stream the recently unearthed reels of The White Shadow, a silent film from director Graham Cutts that young Alfred Hitchcock worked on as screenwriter, production designer, editor, and assistant director, for all to enjoy. The blogathon is hosted by Ferdy on Films, Self-Styled Siren, and This Island Rod, and you can make your donations to that effort at the NFPF website here.
Film historian, critic, and film collector Fernando Martín Peña spent twenty years tracking down the holy grail that was the complete, long though lost "Metropolis."
Fritz Lang's 1927 epic is a landmark science fiction filmmaking, a masterpiece of silent film and a visionary work of cinema, and its reputation has been based on an incomplete version of his original film. After its premiere in Berlin, UFA (which produced the film) cut it down for general release, and it was often cut further for export (the American release was cut by more than a third). But there rumors that an uncut print that had found its way to Argentina, thanks to an ambitious distributor who saw the film in its first run in Berlin, and Peña had heard stories of a private print in the possession of a Buenos Aries film critic and historian, a 16mm reduction of a 35mm print imported before any of the cuts had been made (Peña tells the entire fascinating story here). He spent decades trying to follow the leads to a public archive, where he was met with bureaucratic wall.
In collaboration with Paula Felix Didier, director of Museo del Cine, Buenos Aires, he finally found it print. They confirmed its authenticity and contacted the Murnau Foundation, which had undertaken the task to reconstructing the original version. It was only one of many elements that went into the definitive version that has since screened around the world in digital prints and is now available on Blu-ray and DVD from Kino -- lost footage was also recently discovered in a New Zealand archive, and in better condition than the Argentinean print -- but it was the essential missing link. Not only did it contribute footage unavailable in any form elsewhere, it provided an visual invaluable guide to the artists, historians and technicians doing the physical work of restoring and reconstructing the definitive version.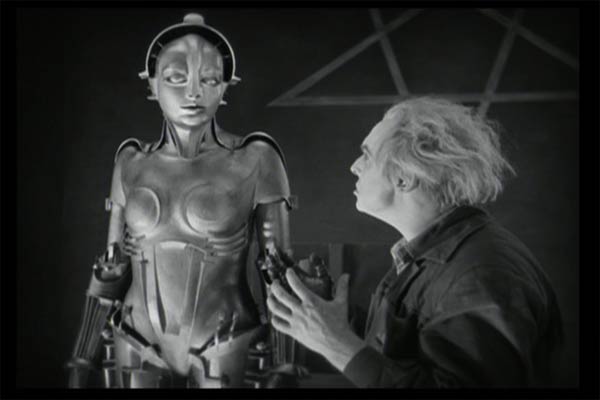 The Murnau Institute first embarked on a major restoration about a decade ago with the materials they had on hand and it revealed just how much footage -- including significant sequences and entire subplots -- was missing. Title cards sketched out subplots lost when the film was edited down by UFA (against the wishes of Lang), in particular the stories of The Thin Man (Fritz Rasp), who in previous editions is sent by Joh Frederson on a clandestine mission and then all but disappears; Joh Frederson's assistant Josaphat (Theodor Loos), who is fired by Frederson and taken in by Freder; and the worker 11811, who Freder relieves from the exhausting duty of working the hands of the clock-like device. and his adventures in the world above ground where he becomes intoxicated on the decadence. Those stories, suggested in the earlier reconstruction, are played out here, and there are further additions, from an additional action scene in the escape from the flooding underwater city to shots trimmed from within scenes. The restoration of even these brief shots fills out the rhythmic qualities of Lang's editing and adds detail to the montage, and in a few significant scenes it adds to the scope and intricacy of the drama.
Just as important, they add character and personality to a film that leans on a saintly young hero and an impassive dictatorial antagonist. Gustav Fröhlich is really kind of a stiff as Freder, the starry-eyed idealist captivated by the Christ-like Maria (part labor leader and part religious prophet) and Alfred Abel is a stony Joh Fredersen, barely changing his expression through the film. The smaller characters and subplot trajectories filled out in the restored version leaven the spectacle and big messages with actual people within the faceless mobs who act and react individually. You might say they provide the heart that bridges the head and the hands (the big ideas and the visual spectacle) of Lang's vision.
It's easy to spot the footage from the Argentinean print. This now legendary find is a 16mm reduction of a 35mm print, a poor laboratory job to begin with that was further worn down by repeated screenings over the decades. It is soft, washed out, scratched and scuffed and worn almost beyond repair. Physical and digital restoration can only do so much, yet when these missing scenes come on, we're in the presence of footage unseen since the late 1920s (that is, unseen by all except some lucky audiences in Buenos Aires) and the full scope of a landmark film.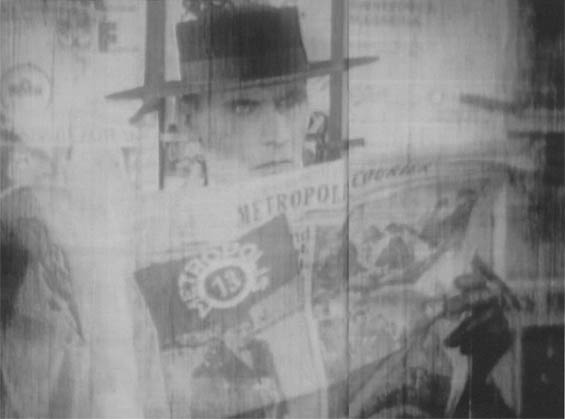 "Metropolis" is still shy of a few shots that were beyond recovery. The heads and tails of the reels of the Argentinean print were so worn that they were literally useless. One significant shot, described but unseen, is Joh Frederson listening in on Rotwang explain his plan (in the manner of all supervillains who crow over their dastardly plots) to a captive Maria, then breaking in and fighting him, allowing Maria to get away (the very end of that sequence is recovered in the Argentinean print). The descriptive intertitle has so much information that I thought an entire sequence was missing, but Peña explained that it consisted of just one or two shots. Ultimately it's less than a minute of footage.
While the experience was thrilling, I confess that I respect "Metropolis" more than I love it. The visionary qualities of the visual creation become more impressive with each restoration, and the narrative more interesting. Lang uses scale and mass brilliantly, especially with his crowd scenes. They are not just impressive on the level of size on the screen, but in the way he moves them through the frame, from chaotic elements moving individually to a mobilized force moving en masse with unstoppable momentum: man colliding with the force of technology. In contrast to the lock-step mechanization of the workers, the society elegance of the privileged class above ground and the mobilized masses driven by rage, Brigitte Helm's robot incarnation of the fake Maria seems to be channeling John Barrymore's Mr. Hyde by way of Dr. Caligari and Renfield, all twisted and contorted and gnarled, her face twisted and her body arching and her hands becoming claws in her mania. She stands out by body language and performance alone, a creature not of any human providence.
But it's still a rather unnerving theme that preaches benevolence but not quite equality, and turns the angry labor class into a bloodthirsty mob easily roused to violence and vengeance. When they realize they've been manipulated into sabotaging their own existence, they simply turn the rage elsewhere and inflict that violence on someone else, in this case the fake Maria who incited them in the first place. They are a headless mob, pure rage and destruction with no thought. And thus the head MUST be brought together with the hands to steer a course for salvation, according to Brigitte Helm's Maria, who is part Christ, part Virgin Mary iconography and part Gandhi, preaching non-violence in a primitive underground chapel like a prophet preparing the way for a savior.
"Metropolis" is a landmark of cinema, without a doubt, and this is landmark of film restoration, one of the most exhaustive and extensive efforts ever expended on a silent film. It is now available in its most complete version in over 80 years on Blu-ray and DVD, and prints are available for high definition digital projection.
All that is missing is a circulating film print. A 35mm copy does exist and has been screened, but it is not being circulated. In fact, it was shown digitally for the restoration premiere at the Berlin Film Festival, at the Ritrovata in Bologna, the Film Forum in New York, and the TCM Film Festival. Clearly it's less expensive to create and distribute a digital master, but the final step in any complete film restoration is a film print, where celluloid runs through a projector just like the original. Because, as subtle as it may seem to some viewers, there is a difference between digital and film screenings that becomes more apparent in black and white. I personally don't like the cold, harsh light of digital projection of black and white films, which is so unnatural compared to the warm glow of film projection bulbs (or even better, the burn of old-fashioned carbon arcs, all but gone from projection houses). But beyond that, the screen image created by light passing through film gives a distinctive texture from light and shadow and the gradations between them. It creates sense of space on the screen that video projection of black and white digital prints, even when properly calibrated, does not.
I still hope to see a film screening of the restored "Metropolis" one day, but until then, I have a beautiful Blu-ray of the restoration, a version that many thought was lost forever. It remains one of the great film restoration success stories of our time.
For more information, follow these links:
The Complete Metropolis, the official American website dedicated to the restoration, which features an essay on the restoration (originally published in the 2010 TCM Classic Film Festival catalog).
"Metropolis Found" by Fernando Martín Peña (the film historian who tracked the print down after a 20-year search) for the Fipresci website
Michael Guillen shares the on-stage interview with Fernando Martín Peña and Paula Felix Didier (conducted by Eddie Muller) presented before the SFSFF screening of Metropolis at The Evening Class.
David Bordwell on the restored Metropolis at the Berlin Film Festival.
New York Times article on the restoration by Larry Rohter.
And please, help support film preservation. Make your donations to the NFPF website here.