Are You Excited About the New 3D LEGO Film?
No? You'd rather see films that are NOT based on simple children's toys?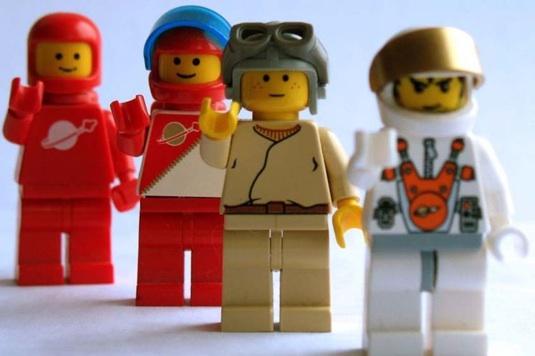 Set your countdown clocks, kids. Only 22 months left until "LEGO 3D" opens in theaters nationwide! Warner Bros. announced today that they would release the world's first full-length LEGO film on February 28, 2014. Does that give you enough time to plan your LEGO-themed opening weekend parties? The film will be written by Phil Lord and Chris Miller, the duo that brought you "Cloudy With a Chance of Meatballs" as well as this year's #1 hit, "21 Jump Street." Chris McKay ("Robot Chicken") has also been announced as a third director.
Are you sensing sarcasm in my enthusiasm about a film based on interlocking plastic blocks that originated in Denmark in the late 1940s? Well, here's the thing. If someone were making a feature film that was painstakingly constructed entirely of actual LEGO blocks, I might be impressed enough to stand in line (although I'd prefer a six-minute YouTube video), but this film is said to be mostly computer animated. Am I missing something here, or do you agree that animating this story sort of ruins the gimmick of an all-LEGO movie? The film has been in development at Warner Bros. for several years, and is based on a screenplay by Dan and Kevin Hageman (of the upcoming animated Adam Sandler film, "Hotel Transylvania"). Animal Logic, the Oscar-winning Australian animation studio (that already produced the LEGO Star Wars TV special) will be creating the animation and the film will also contain live-action sequences. An avalanche of commercial tie-ins are likely to accompany the film. Who knows? Maybe I'm crazy and this will be the most exciting movie of 2014. Everyone loves LEGOs, right? 
Are you sure you want to delete this comment?